Hear Bob Dylan Perform The Title Track From The Times They Are a-Changin', Released on This Day in 1964
Photo by Express Newspapers/Getty
Music
Features
Bob Dylan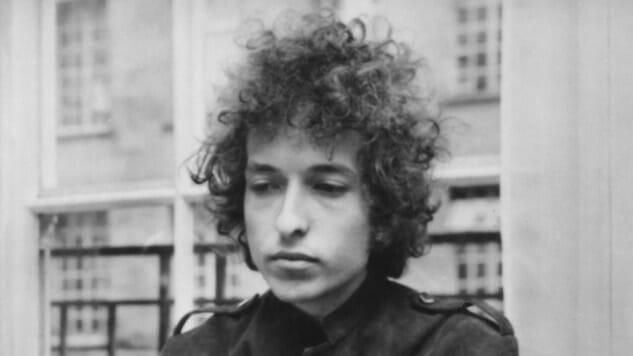 In 1964, Bob Dylan turned a sharp corner and never looked back. The famed singer/songwriter released his third album The Times They Are a-Changin'—his fullest embrace of political protest music. The album spawned a song of the same name, which became one of Dylan's most famous songs, as well as lesser-known tracks like "Only a Pawn in Their Game" and "The Lonesome Death of Hattie Carroll," which are unfortunately, just as relevant today.
Read: The 42 Best Bob Dylan Songs
Of course, The Times They Are a-Changin' was not without its critics, and many of his fans turned on him for being too political, but Dylan doubled down as his title track became an inspirational anthem for many. Dylan performed the song on his 1974 tour with The Band, and though it's a sped-up interpretation of the original, Dylan's raw depiction of the youth political revolution still comes across. Listen to Dylan perform the track at the Boston Garden on that 1974 tour below.
Hear Bob Dylan perform "The Times They Are a-Changin'" via the Paste vault.