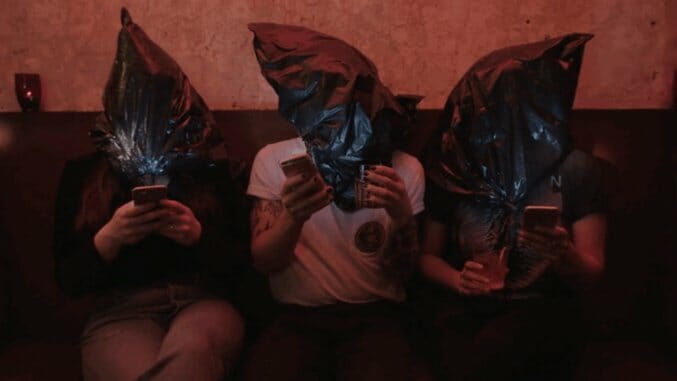 Canadian indie collective Broken Social Scene have shared a music video for their song "Vanity Pail Kids." The track is from their first album in seven years, Hug of Thunder, which released on Arts & Crafts earlier this month. This is the first music video the group has released for a song from the new record.
There are many amusing things going on this video, such as a sentient, beatboxing toilet, a reference to Ryan Gosling and people with garbage bags for heads. The aforementioned toilet, who is also the protagonist, even receives influential advice from a group of urinals.
Watch the pleasantly absurd video for "Vanity Pail Kids" above, read our review of Hug of Thunder here and find our recent feature on Broken Social Scene here.