Car Seat Headrest Announce New Album Making A Door Less Open, Share Single "Can't Cool Me Down"
Photos by Carlos Cruz, Cate Wurtz
Music
News
Car Seat Headrest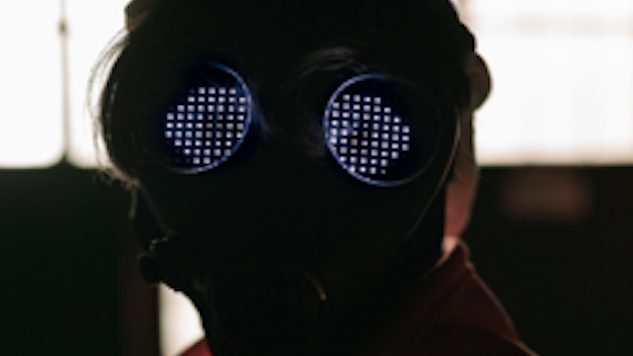 Car Seat Headrest, the Seattle indie-rock band fronted by Will Toledo, announce their forthcoming record Making A Door Less Open, out May 1 through Matador Records. They also share the electro-rock single "Can't Cool Me Down," accompanied by a flashing lyric music video.
Making A Door Less Open follows the critically acclaimed 2016 album Teens of Denial. In 2018, Car Seat Headrest released a reimagination of Toledo's 2011 album under the Car Seat Headrest moniker, Twin Fantasy, which presented the songs more polished and realized.
The band's new album was completed between January 2015 and December 2019, and had frontman Toledo working closely with the drummer of Car Seat Headrest, Andrew Katz. Toledo and Katz were largely influenced by their side project 1 Trait Danger. The project inspired Toledo to the point where he has now adapted an alter-ego for himself, named Trait, who now dons a mask during Car Seat Headrest live shows.
"I play a character called TRAIT, and we've been working out the backstory as we go," says Toledo in an online statement. "I think he spent a lot of time in classified government facilities before getting into the music business."
In support of the forthcoming album, Car Seat Headrest will embark on a North American tour, beginning April 25 in North Adams, Mass., and ending July 28 in Denver, Colo. Much of this tour will feature support from the Chicago rock band Twin Peaks.
"You just can't make music without first creating your own environment around it … sound's always gotta travel through something," Toledo concludes in his statement. "This time it was a mask."
Check out the sparse, yet energizing music video for Car Seat Headrest's single "Cool Me Down," then check out the details of Making A Door Less Open and the single artwork for "Can't Cool Me Down," along with the band's tour dates. You can preorder Making A Door Less Open here.
Making A Door Less Open Tracklist:
Vinyl
1. Weightlifters
2. Can't Cool Me Down
3. Hollywood
4. There Must Be More Than Blood
5. Hymn
6. Deadlines
7. Martin
8. What's With You Lately
9. Life Worth Missing
10. Famous
CD
1. Weightlifters
2. Can't Cool Me Down
3. Hollywood
4. Martin
5. Hymn (Remix)
6. There Must Be More Than Blood
7. Deadlines
8. What's With You Lately
9. Life Worth Missing
10. Famous
11. Deadlines (Alternate Acoustic) [Bonus Track]
12. Hollywood (Acoustic) [Bonus Track]
Digital
TBD
Making A Door Less Open Album Art:
"Can't Cool Me Down" Single Art: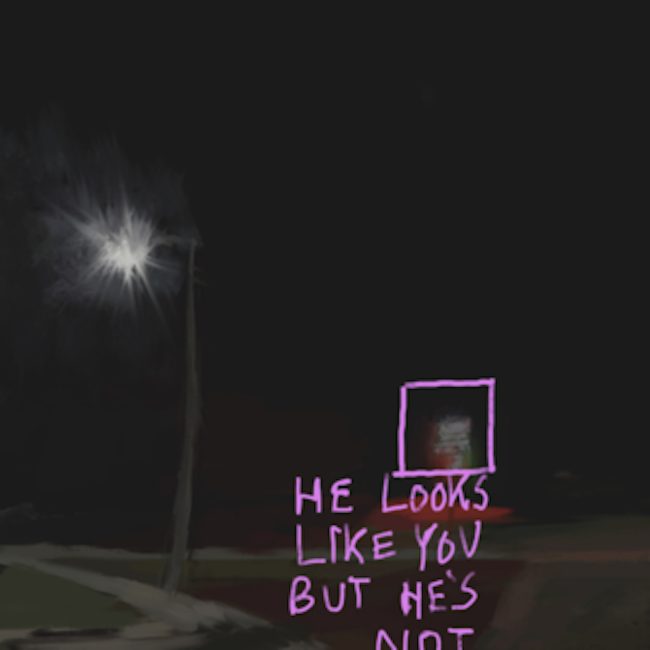 Car Seat Headrest Tour Dates:
April
25 – North Adams, Mass. @ MASS MoCA
May
27- St. Paul, Minn. @ Palace Theatre
28 – Milwaukee, Wis. @ Pabst Theatre
29 – Chicago, Ill. @ The Vic
30 – Chicago, Ill. @ The Vic
June
02 – Detroit, Mich. @ The Majestic
03 – Toronto, Ont. @ Danforth
04 – Toronto, Ont. @ Danforth
06 – Boston, Mass. @ House of Blues
07 – Portland, Maine @ State Theatre
09 – New York, N.Y.@ Brooklyn Steel
10 – New York, N.Y. @ Brooklyn Steel
11 – New York, N.Y. @ Brooklyn Steel
13 – Philadelphia, Pa. @ Franklin Music Hall
14 – Washington, D.C. @ Anthem
16 – Raleigh, N.C. @ The Ritz
17 – Asheville, N.C. @ Orange Peel
18 – Columbia, S.C. @ The Senate
19 – Atlanta, Ga. @ Tabernacle
20 – Nashville, Tenn. @ Brooklyn Bowl
July
09 – Vancouver, B.C. @ The Commodore
10 – Vancouver, B.C. @ The Commodore
11 – Seattle, Wash. @ Paramount
12 – Portland, Ore. @ Roseland
14 – San Francisco, Calif. @ The Warfield
17 – San Diego, Calif. @ Observatory North Park
18 – Los Angeles, Calif. @ The Wiltern
19 – Phoenix, Ariz. @ Van Buren
22 – Austin, Texas @ Stubb's
23 – Houston, Texas @ White Oak
24 – Dallas, Texas @ Granada
25 – Oklahoma City, Okla. @ The Tower
26 – Kansas City, Kan. @ The Crossroads
28 – Denver, Colo. @ The Ogden