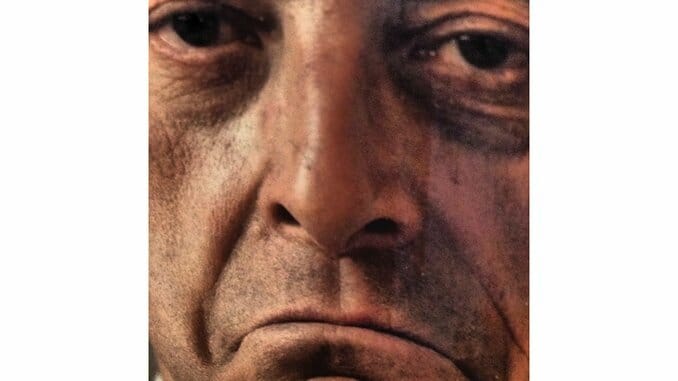 Coming together on various previous projects, including 2013's Chelsea Light Moving disc, the guitar-drums pairing of Thurston Moore and Sunburned Hand of the Man's John Moloney has churned through not just the history of loud improvised music, but each performer's back catalog as well.
Playing as Caught on Tape, Full Bleed, the duo's fourth album, seems to reference King Crimson's 1969 In the Court of the Crimson King with its album cover being just a closely cropped image of a man's face deep into some emotion. Granted, the face on Full Bleed seems to be despondent, as it sorrowfully glares out from the cover. But in the last 46 years, the agonized face yelping on King Crimson's album has aged. And now, we might just be looking at the result of all that torment.
Whatever the case, there's only scant connection between the two acts musically, apart from each band fully embracing improvisation. And with Moore helming things, Full Bleed writhes around at the noisier end of the duo spectrum: This is not the White Stripes or the Black Keys, thankfully. With that caveat clear, though, Caught on Tape hasn't ever been guilty of raving through a set of music that's all same-minded and narrow. Sure, most of these nine songs are aggressive, but portions of "Dispute" refer back to Sonic Youth's 1982 self-titled debut, all ringing guitars, shorn of excessive feedback. "Unsupervised" finds the pair flailing around on similar terrain. But Full Bleed still finds room for Moloney to exhibit percussion moves plucked from his larger ensemble's past, as well as jazz, punk and metal histories.
Caught on Tape won't be able usurp the totality of either performer's earlier discography, but the album elucidates the massive and unending stream of out-rock coming from the Northeast. Moore's been calling the UK home for the last few months, but who cares? This is a massive slab of American skronk.