My first exposure to the Colorado music scene was in the '90s when I frequented Wildman Steve's, an independent music store, in Auburn, Ala. Every week he would direct me to the new release shelf populated primarily by jam bands. Many of those groups—Leftover Salmon, The String Cheese Incident, The Samples, and Yonder Mountain String Band—call Colorado home. When I began writing this, I imagined a music scene saturated with bands whose merchandise includes branded tie-dye and hemp handbags and whose patchwork-clad disciples traverse the country from show to show in Volvo station wagons and VWs. Of course there's much more to Colorado's music scene than that. After all, Big Head Todd and the Monsters, the Fray, The Lumineers, and Pretty Lights are products of the same state. As part of our 50 States Project, here are 12 impressive up-and-coming bands that call Colorado home.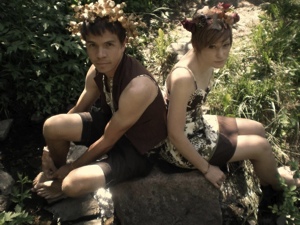 Candy Claws
Hometown: Fort Collins
Members: Kay Bertholf, Karen McCormick, Ryan Hover
Current Album: Ceres & Calypso in the Deep Time (2013)
Hover and Bertholf met at an Evangelical church they both attended during high school. Together with McCormick, Hover's fiancé, the three steer this collective and its concept-heavy, dream pop albums. Their most recent album, including notable collaborations with Chicago poet Jenn Morea and orchestrations by New York composer Bryan Senti, transports listeners to the Mesozoic Era where the album is divided into the Triassic, Jurassic and Cretaceous periods.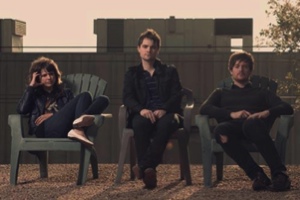 The Centennial
Hometown: Denver
Members: Patrick Meese, Nate Meese, Tiffany Meese
Current Album: Nervous System (2013)
This dream pop and indie-rock band is composed of brothers Patrick (who previously toured as the drummer for Gregory Alan Isakov) and Nate Meese and Patrick's wife, Tiffany. All three musicians are deeply rooted in the Colorado music scene as the brothers were responsible for the four-piece rock band, Meese. After Meese's breakup, the brothers began work on their current project, The Centennial.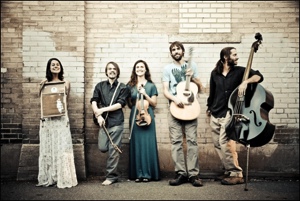 Elephant Revival
Hometown: Nederland
Members: Bonnie Paine, Daniel Rodriguez, Sage T. Cook, Dango Rose, Bridget Law
Current Album: These Changing Skies (2013)
Elephant Revival, whose members are all multi-instrumentalists, creates layered roots music incorporating elements of rock, folk, alt-country and even Celtic. The quintet, who's shared the stage with Amos Lee, The Avett Brothers and The Carolina Chocolate Drops, worked with Ryan Hadlock (The Lumineers, Ra Ra Riot, and Brandi Carlile) on their 2013 LP, These Changing Skies.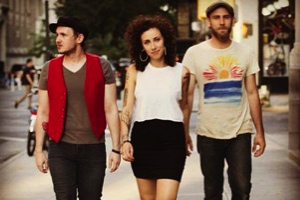 Frances and the Foundation
Hometown: Colorado Springs
Members: Samantha Frances, Matt Simms, Johnny Angel
Current Album: One Voice Among Many EP (2013)
Frances, the singer and bassist for the indie-pop-rock trio, was raised in Colorado Springs, before moving to Nashville, Tenn. The band is heavily influenced by '90s alternative, and listeners will hear traces of The Cranberries and Florence and the Machine in their music. To date, the band has opened for acts including The Gaslight Anthem and Alabama Shakes.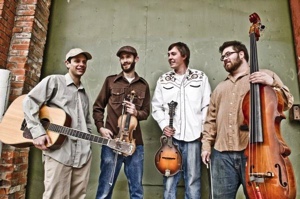 Head for the Hills
Hometown: Fort Collins
Members: Mike Chappell, Adam Kinghorn, Joe Lessard, Matt Loewen
Current Album: Blue Ruin (2013)
This Colorado newgrass quartet captures the harmonies and timelessness of traditional bluegrass while drawing on an array of influences and styles including jazz, world and indie rock. The resulting acoustic music should appeal to a wide-ranging audience. The band earned a "SXSW Critics Pick" selection by The Austin Statesman and won the "Best Bluegrass" category multiple times from Denver's Westword Magazine. The group also co-released a beer with Odell Brewing Company in May 2013.

Joseph Childress
Hometown: Teller County
Current Album: The Rebirths (2013)
Childress' lo-fi folk debut, The Rebirths, was recorded in the bathroom of his childhood home in the Colorado Rockies. There's a sense of loneliness found in the lyrics and the album's sparse production quality is a prime example of art imitating life. Prior to recording, Childress spent two years of "hard traveling" including hitchhiking, freight hopping, and living out of his car. The raw authenticity of The Rebirths reflects his experiences on the road.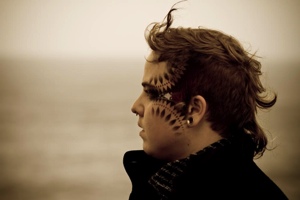 Lynx
Hometown: Boulder
Current Album: Light Up Your Lantern (2013)
Caitlin DeMuth, a singer/songwriter, multi-instrumentalist and beat-boxer, lived in Colorado for 23 years before relocating to the Bay Area. According to her, "The Colorado scene in general definitely formed me as an artist." DeMuth, under the moniker Lynx, combines elements of electronica into her brand of folk and indie pop. She has shared the stage with Matisyahu and John Popper, and her live performance highlights include Coachella, the Hangout Music Festival and Austin City Limits. Her most recent album, Light Up Your Lantern, was funded entirely by a Kickstarter campaign that raised over $15,000. The album was co-produced by Tommy Cappel of Beats Antique.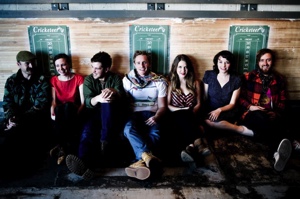 Paper Bird
Hometown: Denver
Members: Sarah Anderson, Genevieve Patterson, Esmé Patterson, Caleb Summeril, Paul DeHaven, Macon Terry, Mark Anderson
Current Album: Rooms (2013)
Vocalist Esme Patterson describes Paper Bird's blend of roots, folk and indie pop as "joyful." The band began in 2007 when a few friends with a guitar and banjo traveled to Summeril's uncle's cabin in Breckenridge. The band has come a long way since their early days of performing on the streets of Breckenridge. The septet's tour highlights include the High Sierra Music Festival, 10,000 Lakes Festival, and sharing the stage with Edward Sharp and the Magnetic Zeros, Neko Case and The Lumineers. They've also been voted as a "Top 10 Best Underground Band" by The Denver Post three years in a row.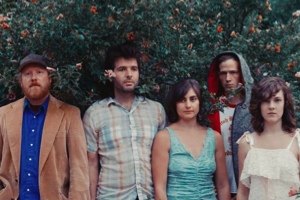 Princess Music
Hometown: Denver
Members: Tyler Ludwick, Rachel Sliker, Psyche Cassandra Dunkhase, Robin Chestnut, Jeremy Averitt
Current Album: Odobenidae (2013)
Princess Music began as a project of composer Tyler Ludwick. Since then it has blossomed into a folk and orchestral pop ensemble. Their LP Odobenidae is a song-cycle of eight pieces played by the five core members, with an additional 20 musicians contributing to parts of the album. Princess Music's chamber folk will appeal to fans of Andrew Bird and Sufjan Stevens.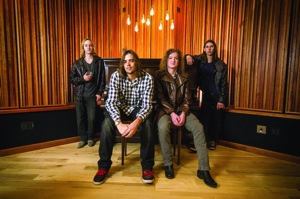 West Water Outlaws
Hometown: Boulder
Members: Blake Rooker, Will Buck, Vincent Ellwood, Andrew Oakley
Current Album: West Water outlaws (2014)
This high-energy rock outfit's origins began with a jam session between Buck and Rooker in the freshman dorms at the University of Colorado. A few years later, in 2010, the four members would get together and West Water Outlaws was born.
The band has sold out the Fox Theatre multiple times, headlined the Boulder Theater and performed five showcases at SXSW in 2013. They have also shared the stage with several national acts, including Animal Liberation Orchestra.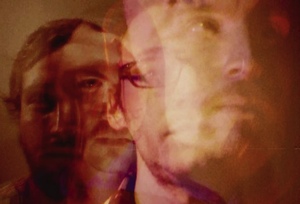 The Woodsman
Hometown: Denver
Members: Trevor Peterson, Mark Demolar, Dylan Shumaker
Current Album: Woodsman (2014)
The Woodsman, a Brookyln-via-Denver psych-rock trio, began performing in Colorado in the fall of 2008. The self-titled LP, which was just released on Peterson's label Fire Talk, is the third full-length album the band has released. Their instrumental, improvisational music creates a soundscape worthy of the psychedelic rock genre.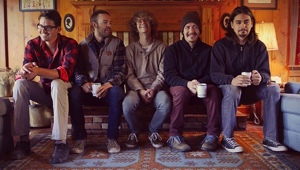 You Me and Apollo
Hometown: Fort Collins
Members: Brent Cowles, Tyler Kellogg, Jonathan Alonzo, Morgan Travis, Dave Cole
Current Album: You Me and Apollo EP (2013)
You Me and Apollo is an indie-rock and alt-country act that began as a solo project of frontman Brent Cowles in 2007 while he was working on an audio engineering degree in Arizona. He returned to the Centennial State and eventually released Cards with Cheats, accompanied by a full band, in June 2011. The band's current lineup played their first show a month later. You Me and Apollo has steadily gained national attention from supporting Dr. Dog, Brandi Carlile and ZZ Ward and performing at SXSW, The Hangout Music Festival and Shaky Knees Festival. In the fall of 2013, they began working on a new album with Jeff Powell (The Afghan Whigs, Cory Branan, North Mississippi Allstars).