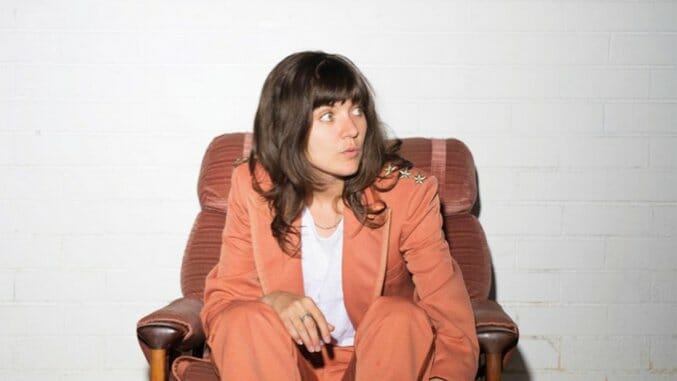 Over the last five years, Courtney Barnett has become one of the most beloved singer/songwriters in all of indie rock. She came "out of the woodwork" (pardon the Barnett pun) circa 2015 and released her debut double EP, A Sea of Split Peas, that same year. That record proved to be much more impactful than your average EP: It brought us favorites like "Anonymous Club" and "Avant Gardner."
On this day (Feb. 25) in 2014, Barnett performed the latter of those two songs, along with "History Eraser," "Lance Jr." and "Canned Tomatoes (Whole)," at a Daytrotter session taped at Studio Paradiso.
In 2018, Barnett followed 2015's Sometimes I Sit and Think, and Sometimes I Just Sit with the rigorously political and fiercely feeling Tell Me How You Really Feel, technically her second LP.
Listen to Barnett's 2014 Daytrotter session below, and/or download/stream it on NoiseTrade right here. Further down, watch her play a Riverview session at Paste's South By Southwest outpost in 2015.
Read: The 12 Best Courtney Barnett Songs