Daptone Records Share "Hey Brother (Do Unto Others)," a New Song Featuring Charles Bradley, Sharon Jones and More
Photo by Isaac Sterling
Music
News
Daptone Records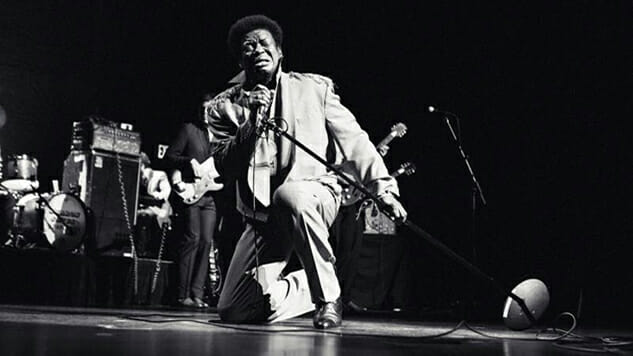 Daptone Records, purveyors of soul and groove, recently announced the forthcoming release of their 100th 45. Today, they shared the A-side, a song called "Hey Brother (Do Unto Others)" that features an all-star assemblage of the label's heaviest hitters, playing under the name The Family Daptone.
"Hey Brother (Do Unto Others)" was originally on The Frightnrs album Nothing More to Say; following lead singer Dan Klein's death, the label felt it a proper eulogy to have the label's roster sing his song of righteousness and brotherhood. The song features Charles Bradley, Sharon Jones, Lee Fields, James Hunter and more, who all share vocals and pass lyrics amongst themselves freely—in doing so, it becomes a memorial for both the dearly departed Bradley and Jones as well. The low-key instrumental is performed by The Dap-Kings and Menahan Street Band, effortlessly moving the song along with the bass lines and grooves you'd expect from Daptone.
The 100th 45 will be available as a standard black 45 and a limited edition picture disc featuring the label's globe logo. It'll be officially released on June 28, and you can pre-order it here.
Check out "Hey Brother (Do Unto Others)" below, and you can revisit the 45's B-side "Soul Fugue" here.