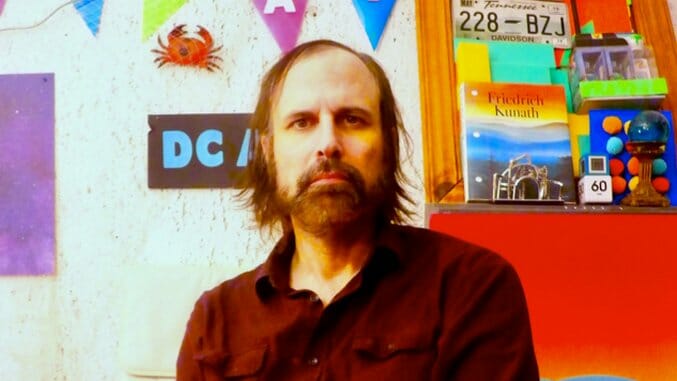 Songwriter, poet and cartoonist David Berman, best known as the co-founder of indie-rock institution Silver Jews, has died, his longtime label Drag City Records announced on Wednesday evening. Berman's cause of death was not disclosed. He was just 52 years old.
We couldn't be more sorry to tell you this. David Berman passed away earlier today. A great friend and one of the most inspiring individuals we've ever known is gone. Rest easy, David. pic.twitter.com/5n5bctcu4j

— (@dragcityrecords) August 7, 2019
Berman formed Silver Jews in the late '80s alongside Pavement's Stephen Malkmus and Bob Nastanovich, releasing their debut 7" EP Dime Map of the Reef in 1992 and their debut studio full-length Starlite Walker in 1994. The band would go on to release six studio LPs in total, their lineup fluctuating all the while, with Berman's central role the only constant. Silver Jews released their final proper album Lookout Mountain, Lookout Sea in 2008 and one year later, Berman announced the band's dissolution and his retirement from music.
It wasn't until this May that Berman announced his return to songwriting, re-emerging as Purple Mountains to announce his first new album in 11 years. The self-titled LP was met with widespread acclaim upon its July release on Drag City, with Paste contributor Ben Salmon writing in his review of the record, "On his new album … Berman doesn't sound like a different person than the one who walked away a decade ago. He sounds like himself, an endlessly thoughtful and unnervingly honest master arranger of words."
Berman had been set to begin a North American tour this upcoming weekend, playing his first live shows in a decade in support of Purple Mountains.