Hear David Bowie Perform "Space Oddity," Released 50 Years Ago Today
Photo by Evening Standard/Getty
Music
Features
david bowie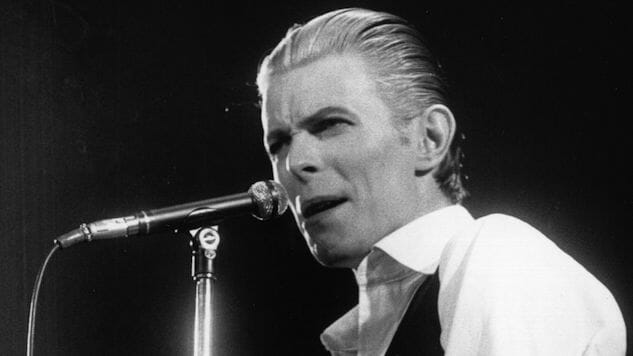 "Space Oddity" has long been one of David Bowie's most famous songs. It was the first big hit of Bowie's career, reaching the top five of the U.K. charts upon its release. The seven-inch single was released 50 years ago today, and the track ended up opening his second studio album, which was initially eponymous, but later reissued as Space Oddity.
The track was inspired by Stanley Kubrick's 1968 sci-fi film 2001: A Space Odyssey, and it follows an astronaut named Major Tom who's drifting through space. Paste placed the track at number two on our list of Bowie's greatest-ever songs, noting, "It's telling that, 40-plus years after its initial release, 'Space Oddity' remains a weird, weird song."
Read: The 24 Best David Bowie Songs
In 1983, Bowie performed the track as part of his two-night run at the Montreal Forum. It was part of his Serious Moonlight world tour in support of his Let's Dance LP released that year. With a 10-piece band backing him, Bowie performed two sets on each night, with the shows lasting more than two hours. Both nights featured his 1969 hit "Space Oddity."
You can hear Bowie's performance of "Space Oddity" from that first night in Montreal below.