Listen to David Bowie's Unreleased Earthling Track "Nuts"
Images via Evening Standard/Getty, Central Press/Hulton Archive/Getty
Music
News
david bowie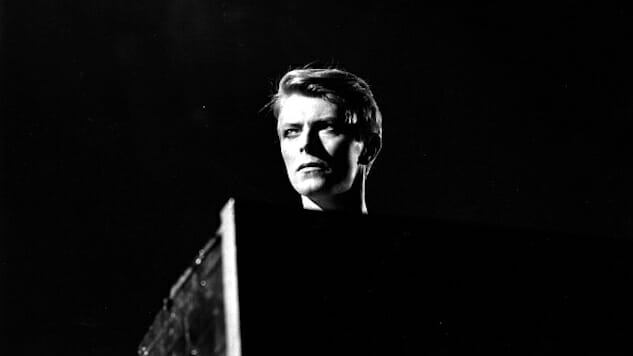 As part of the six-week Is It Any Wonder series, tracks recorded by David Bowie between 1996 and 1997 are being released and eventually compiled into the Is It Any Wonder EP. The latest song to be unearthed is the 1996 track "Nuts," which features heavy drum and bass beats with scattered, sparse vocals by Bowie.
Previous releases these past few weeks have been the live ChangesNowBowie version of "The Man Who Sold The World," "I Can't Read '97," "Stay '97" and "Baby Universal '97."
"Nuts" was originally produced during the Earthling sessions in November 1996, which also yielded the song "The Last Thing You Should Do." It features Mark Plati on keyboards and programming, Reeves Gabrels on guitar and vocals by Bowie.
After premiering yesterday on Mary Anne Hobbs BBC show, "Nuts" is now available to stream.
Listen to the track below, plus a Bowie performance from the Paste archives.