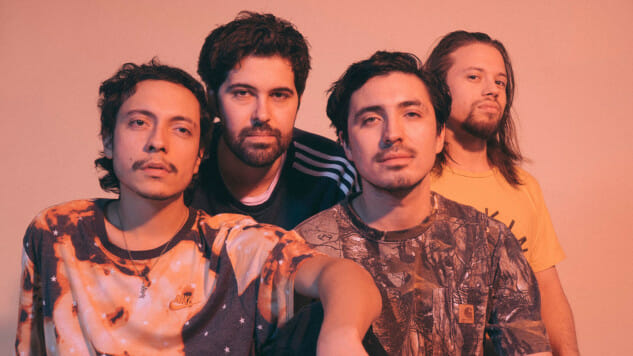 Rising Latinx indie-rockers Divino Niño shared their lovely new album Foam last week, and today they've released a music video for album cut "Flamingo."
Like other tracks on Foam, "Flamingo" is a sedated wave. Camilo Medina's understated vocals are sensual and misty, just as calming as they are engaged. He yearns for his lover over delicate strings and atmospheric harmonies, with a synth slicing through it all to ground the track in a lounge setting.
The video, directed by Jake Armstrong, follows a flamingo longing for the only thing he wants: "froot." Armstrong explains in a statement that he "wanted to emphasize his loneliness by having him in deserted streets and boardwalks and only running across one other character (who is munching on a big ol' fruit with a grin across his face)."
Foam is out now via Winspear. Divino Niño are heading out on tour to support Crumb later this year; you can check out those tour dates here. Watch the video for "Flamingo" below and revisit the band's 2014 Daytrotter Session further down.