Exclusive: Dwayne Shivers Examine Our "Particular Times" on Soulful New Single
The Micah Dalton-fronted ensemble's forthcoming EP Blest is due out Oct. 12
Photo by Andrew Thomas Lee
Music
News
Dwayne Shivers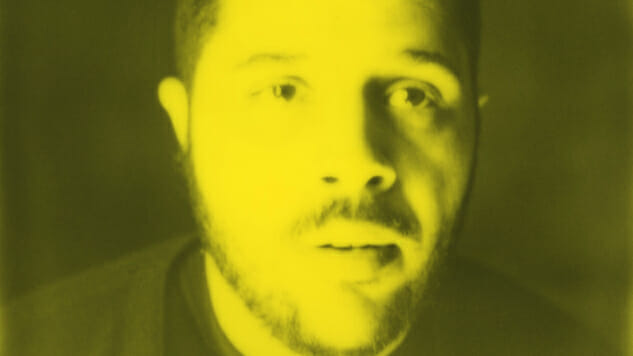 East Atlanta-based folk act Dwayne Shivers, led by Americana singer-songwriter and ATL Collective co-founder Micah Dalton, will release their new EP Blest on Oct. 12, and you can hear their latest single right here at Paste today.
The soulful "Particular Times" is a song for just that—Dalton calls it "a pseudo-autobiographical song about living in times where we are technically more connected than we've ever been but, in ways, more lonely than we've ever been." Over shuffling drums, light acoustic guitar and warped horns, Dalton bemoans, "Oh, these particular times / Everybody's a ghost and nobody wants to rhyme." It's a song to soundtrack our collective struggles in the search for meaning, as well as a bracing reminder that getting lost is just a part of journeying.
"The verses are montages—many of them from my actual life—about how the metaphysical has mingled with technology," Dalton explains. "There's a verse in the song about an actual guru I went to see in my mid-20s where I had to decide on a payment option—card, check, or cash—which I found to be a fitting picture of rather odd days. Self-actualization is big business and is largely facilitated through platforms driven by advertising. This song attempts to laugh a little at that cultural strain in the zeitgeist."
Blest is the first EP from Dwayne Shivers since their 2014 self-titled debut, while "Particular Times" follows the band's 2018 single "Young Man."
Listen to "Particular Times" below and find Dwayne Shivers' tour slate further down.
Dwayne Shivers Tour Dates:
October
11 – Charlotte, N.C. @ The Evening Muse