New Trailer for Laurel Canyon Doc Echo in the Canyon Captures the California Sound
Image via Greenwich Films/YouTube
Music
News
Echo in the Canyon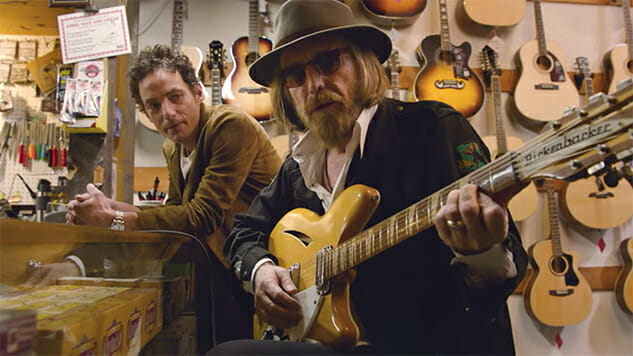 The documentary on Los Angeles' Laurel Canyon from music journalist and record producer Andrew Slater titled Echo in the Canyon has a new trailer of legendary proportions.
Through a mix of archival footage and current-day interviews, the film documents the American musical movement that emerged from Laurel Canyon in the mid-1960s, from the artists who were there to those they later influenced.
The film's star and executive producer Jakob Dylan said of the cultural impact of the era, "The best test of songwriting is that it transcends its moment in time and there is no doubt that the songs we explore in this film are as powerful today as they were in 1965."
The documentary features candid conversations with Brian Wilson, Ringo Starr, Michelle Phillips, Eric Clapton, Stephen Stills, David Crosby, Graham Nash, Roger McGuinn and Jackson Browne, as well as the contemporary artists who followed, including Tom Petty in his final filmed interview, Beck, Fiona Apple, Cat Power, Regina Spektor and Norah Jones.
Echo in the Canyon will be released nationwide on May 24, with the film's companion album to be released in June. In the meantime, watch the trailer and check out the full list of the film's interview subjects via the poster below. Further down, enjoy a playlist of Laurel Canyon sound-adjacent performances from the Paste archives.