Future Islands Release Powerful Single/Lyric Video "Cave" Off Forthcoming Album The Far Field
Image via 4AD/YouTube
Music
Video
Future Islands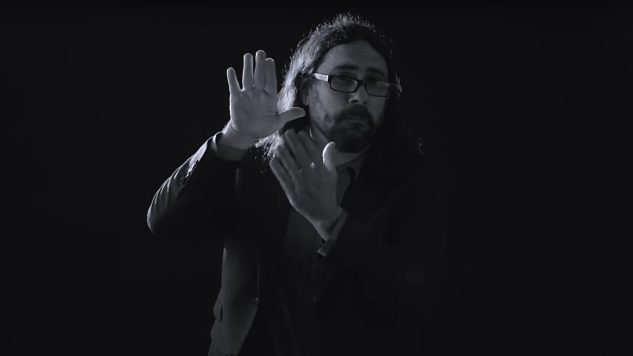 If "Ran," the first single off of Future Islands' forthcoming album The Far Field, has been on near-constant rotation for you since it came out last month, then rejoice, because the band has graced the world with another new song from the album, and it's just as great.
On "Cave," you can practically envision the impassioned look on frontman Samuel Herring's face when you hear his heartbreaking cries of "I don't believe anymore" over the anchoring bass of William Cashion.
That emotion rings out even greater when you watch the lyric video for the song, which subverts typical lyric videos by utilizing only American Sign Language provided by Jonathan Lamberton, who has previously garnered some virality for his work as the sign language interpreter for New York City mayor Bill de Blasio. Anyone who's seen his performative style, or paid attention to the sign language interpreters that have been popping up at more and more music festivals, knows just how engaging it can be, and this video is no different.
The Far Field is out April 7 via 4AD. Check out the lyric video above and give a listen to Future Islands' 2011 Daytrotter session via the Paste Cloud below.