Here's What Every Glastonbury 2017 Band Tastes Like to a Synesthete
Photos by Matt Cardy/Getty, Ian Gavan/Getty
Music
News
Glastonbury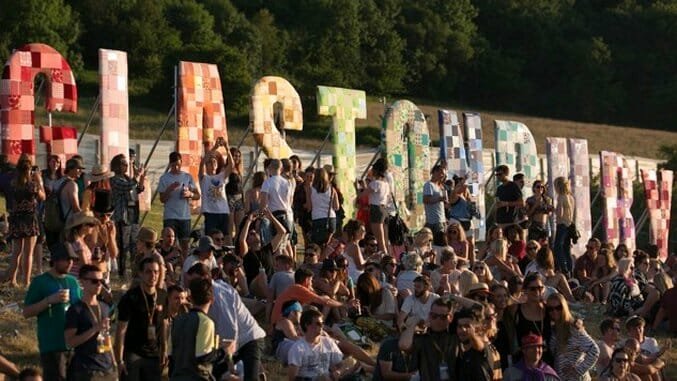 Radiohead taste like raisins, according to a woman with a unique gift who assigned a food to every band playing Glastonbury 2017.
Kathyrn Jackson has lexical gustatory synesthesia—a condition that allows her to taste words—and was asked by musicMagpie to associate every Glastonbury act with a flavor. The results are both hilarious and fascinating.
According to Jackson, Radiohead tastes like raisins, Paste Quarterly issue one cover star Father John Misty tastes like roast potato and Alt-J tastes like jam.
There are varying types of synesthesia, the most common of which allows one to assign color to sounds. Famous musician synesthetes include Lorde, Kendrick Lamar, Alessia Cara, Mary J. Blige and Billy Joel.
See the entire Glastonbury lineup with their food counterparts below, via musicMagpie.