HOAX Release "Could," New Single from Forthcoming Full-Length Debut
Photo courtesy of the artist
Music
News
HOAX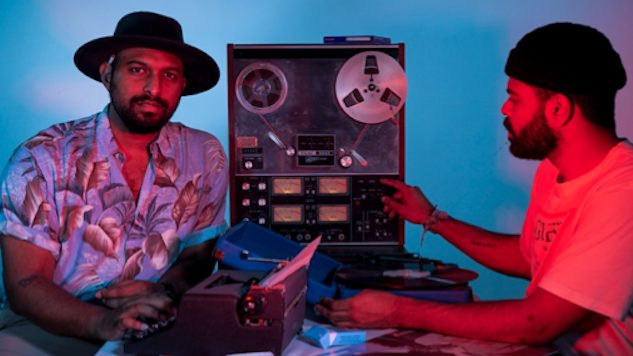 Fusing their self-described "empathy pop," existential themes and profound lyricism, indie pop-rock band HOAX released a new single, "Could," on Thursday.
The groovy, dynamic new track and its infectious melody will be featured on their forthcoming full-length debut album, b?, for which the band is targeting an early 2020 release.
Lead singer Michael Raj and bassist Frantz Cesar also created an album website, The b? Manifesto, that explains the many themes, elements and multi-faceted stories explored within their music.
According to a press release, the forthcoming project took HOAX two years to make and "follows the narratives of 13 different characters that have been thrown together in the aftermath of an otherworldly series of events."
"'Could' is the first snapshot of many narratives told in the forms of songs on the album that opens up a begrudging conversation everyone must eventually come to have with oneself," say Raj and Cesar in a statement about the single. "Questions that highlight the essence of BEING—which if not asked in a timely manner, might result in years and years passing by—until you finally look backwards through a telescope of regret."
The Queens, N.Y.-based group, composed of Michael Raj and Frantz Cesar, will be releasing their debut album via KIDinaKORNER (UMG/Interscope).
The band first gained notoriety among New York indie listeners with their highly streamed 2016 single, "Beach House." Since then, they have released an independent album and EP, and have supported acts such as Boy Pablo on tour.
Listen to "Could" below.