Watch Jack White Mock Donald Trump with "Icky Thump" Dedication
Images via Salvatore Bellamo/YouTube, Joe McCaughey/Getty
Music
News
Jack White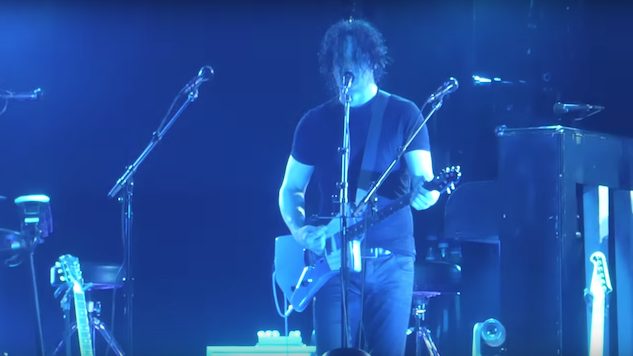 Jack White is prolific in more ways than one, and this weekend he pointed his boldness in a political direction. While performing a headlining set at New York City's Governors Ball on Friday night, he changed the lyrics of the White Stripes song "Icky Thump" to "Icky Trump." It was not subtle.
With a song name as phonetically similar to Donald Trump's name as this one, we can guess the mash-up was only inevitable. White waited until close to the end of "Icky Thump," which is from The White Stripes' 2007 album of the same name, to get political, following the verse "Who's usin' who? What should we do? / Well, you can't be a pimp / And a prostitute too" with "That's for you, Trump! You can't be a president and a prostitute, too, Trump!" And then, of course, White replaced the "Thump" with a spitting "Icky Trump" refrain. Watch it go down below.
White also treated the NYC crowd to various other White Stripes hits, Raconteurs songs, and solo material old and new, namely from his experimental 2018 release, Boarding House Reach. White is currently touring behind that album, dates for which you can find here via his website.
Last week, White dropped an exclusive clip from his intimate March show at the Garage in London. Watch that here. You can also revisit our review of Boarding House Reach right here.