Happy Birthday, Jimi Hendrix! Listen to a Classic Hendrix Live Performance
Photo by Hulton Archive/Getty
Music
Features
Jimi Hendrix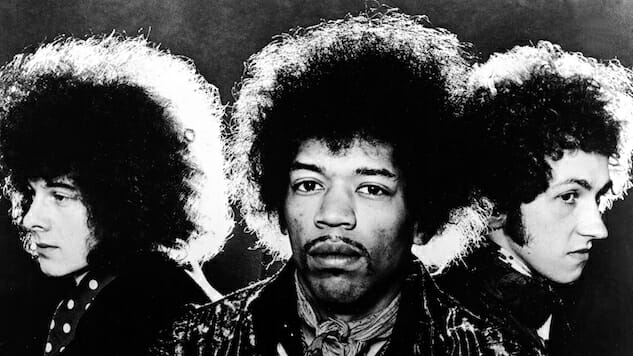 Jimi Hendrix hardly needs an introduction. Before his tragic death at age 27, he redefined American rock music and became one of the most influential musicians of the 20th century. The Jimi Hendrix Experience released three impressive LPs in just two years—1967's Are You Experienced and Axis: Bold as Love and 1968's Electric Ladyland. Hendrix could make his guitar yelp, sing, cry out and beg for mercy unlike any other guitar player that preceded him. Hendrix would have turned 76 years old today.
To celebrate the man, the myth, the legend that is Jimi Hendrix, we're pulling out one of our favorite Hendrix live recordings. On May 10, 1968, Hendrix played the Fillmore East in New York City's East Village and he headlined over the funk and soul giants Sly and the Family Stone. Around this time, he was beginning work on this third album Electric Ladyland, which went on to be his most experimental record to date. Mid 1968 was such an exciting time in his career because he hadn't yet fallen into the mental health spiral that would eventually lead to his death. This 1968 Fillmore East recording saw Hendrix in a carefree, playful mood, covering tracks like Cream's "Sunshine of Your Love" and the Bob Dylan deep cut "Please Crawl Out Your Window." He closed the set with a ferocious version of "Purple Haze," which opens with a feedback-soaked freestyle intro that lasted several minutes.
Listen to Jimi Hendrix perform at the Fillmore East in 1968 below.