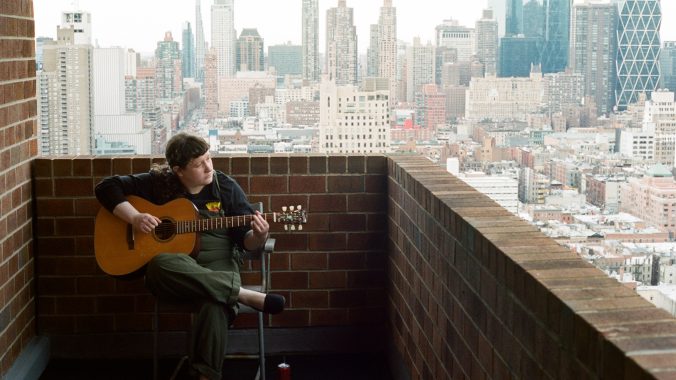 With their sophomore album I've Got Me out June 30th via Fat Possum, singer/songwriter Joanna Sternberg has returned with another single. "People Are Toys To You" is a sweet, brilliant ditty that captures Sternberg's poignant, heartfelt lyricism atop a smooth guitar and traditional folk percussion. The song is not just reflective and vulnerable, but a loving middle-finger to the villain in Sternberg's story. "Every day you'd change your mind about me / You blamed me for being unhappy / At first you liked me some when I was shiny and new / Like all the other ones you've done this to," they sing.
Sternberg adds about "People Are Toys To You": "I wrote this song while I was in a rush walking to the subway with my double bass. I was upset about something and the song sort of wrote itself. The funny thing is that Soundcloud Pro's 'who is listening' feature told me the person I wrote this song about listened to it four times when I posted it on Facebook. Oops!"
Watch the music video for "People Are Toys To You" below.