Kevin Morby Announces New Double Album Oh My God, Shares "No Halo" Video
Photo by Barrett Emke
Music
News
Kevin Morby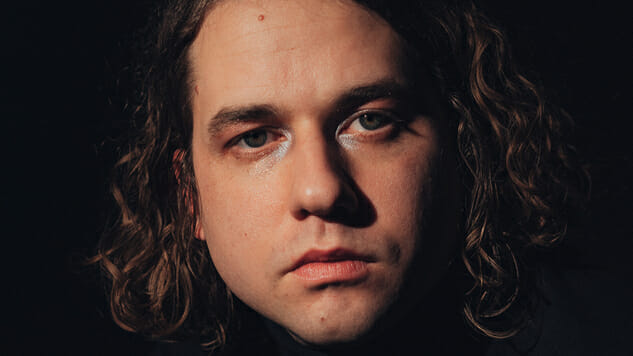 Kevin Morby has made a momentous announcement this morning, unveiling Oh My God, a double album described in a press release as "a grandiose director's cut of his biggest statement to date, epic in scope as well as sound." Due April 26 on Dead Oceans, the City Music follow-up's first single is "No Halo," also out now with an accompanying music video.
From a conceptual standpoint, Morby's fifth solo album aims awfully high indeed: Oh My God, the singer-songwriter's first full-fledged concept album, is his definitive attempt to reckon with religion. "If Singing Saw was Kevin's L.A. record, and City Music was his ode to New York City, then Oh My God lives in the sky, above the weather, both nowhere and everywhere at once," the announcement explains. The double album takes its name from Morby's own 2016 single "Beautiful Strangers," which features multiple uses of "oh my god," inspiring him to spin up an entire album based on the phrase.
"Religion is around all of us," Morby says. "It's a universal language and there is profound beauty in it. I've found it a useful tool within songwriting, as it's something everyone can relate to on some level. There are religious themes or imagery in a lot of what I've done, so I wanted to get all of that out and speak only that language for a whole record. It's not a born-again thing; it's more that 'oh my god' is such a profound statement we all use multiple times a day and means so many different things. It's not about an actual god but a perceived one, and it's an outsider's view of the human experience in terms of religion."
Produced by Morby's Singing Saw collaborator, producer and solo musician Sam Cohen, Oh My God will be accompanied by a short film Morby created alongside filmmaker Chris Good, who directs every music video from the project, including today's "No Halo" clip.
"This one feels full circle, my most realized record yet," Morby continues. "It's a cohesive piece; all the songs fit under the umbrella of this religious theme. I was able to write and record the album I wanted to make. It's one of those marks of a life: This is why I slept on floors for seven years. I've now gotten the keys to my own little kingdom, and I'm devoting so much of my life to music that I just want to keep it interesting. At the end of the day, the only thing I don't want is to be bored. If someone wants to get in my face about writing a non-religious religious record? Thank god. That's all I gotta say."
Morby hits the road alongside Cohen this spring, kicking off their run together in Los Angeles on May 8. Morby's world tour will boast an expanded band specially equipped to bring Oh My God to audiences, featuring current Morby backers Nick Kinsey (drums) and Cyrus Gengras (bass), and new additions Cohen (guitar), Alecia Chakour (vocals), Lauren Balthrop (vocals), Jared Samuel (keys) and Cochemea Gastelum (saxophone). Morby has also announced a new solo European tour.
Watch the "No Halo" video below and find the details of Oh My God further down, along with Morby's tour dates. You can preorder his new album here.
Oh My God Tracklist:
01. Oh My God
02. No Halo
03. Nothing Sacred / All Things Wild
04. OMG Rock n Roll
05. Seven Devils
06. Hail Mary
07. Piss River
08. Piss River
08. Savannah
09. Storm (Beneath The Weather)
10. Congratulations
11. I Want To Be Clean
12. Sing A Glad Song
13. Ballad Of Faye
13. O Behold
Oh My God Album Art: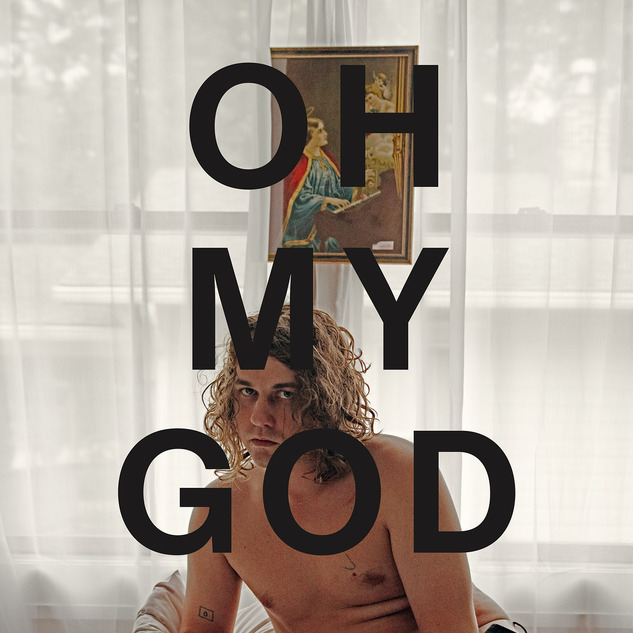 Kevin Morby Tour Dates:
March
02 – Phoenix, Ariz. @ M3F Fest
May
08 – Los Angeles, Calif. @ The Theatre at Ace Hotel *
10 – Santa Cruz, Calif. @ The Catalyst (Live in the Atrium) *
11 – San Francisco, Calif. @ The Fillmore *
13 – Portland, Ore. @ Crystal Ballroom *
14 – Seattle, Wash. @ The Showbox *
15 – Vancouver, B.C. @ Imperial Vancouver *
17 – Salt Lake City, Utah @ The State Room *
18 – Denver, Colo. @ Bluebird Theater *
31 – New York, N.Y. @ Town Hall *
June
01 – Washington, D.C. @ 9:30 Club *
02 – Philadelphia, Pa. @ Union Transfer *
03 – Boston, Mass. @ The Sinclair *
05 – Toronto, Ont. @ The Opera House *
06 – Ann Arbor, Mich. @ The Ark *
07 – Chicago, Ill. @ Thalia Hall *
08 – Chicago, Ill. @ Thalia Hall *
14 – Brussels, Belgium @ AB *
15 – Berlin, Germany @ Festsaal Kreuzberg *
16 – Mannheim, Germany @ Maifield Derby *
17 – Amsterdam, Netherlands @ Paradiso *
19 – London, U.K. @ O2 Sheperds Bush Empire *
20 – Paris, France @ Le Cabaret Sauvage *
22 – Hamburg, Germany @ Knust *
23 – Copenhagen, Denmark @ Vega *
24 – Aarhus, Denmark @ Voxhall *
26 – Helsinki, Finland @ Tavastia *
28 – Stockholm, Sweden @ Debaser/Bar Brooklyn (solo)
29 – Gothenburg, Sweden @ Pustervik (solo)
30 – Oslo, Norway @ John Dee (solo)
July
01 – Tromsø, Norway @ Blårock Café (solo)
02 – Bergen, Norway @ Landmark (solo)
03 – Malmö, Sweden @ Babel (solo)
05 – Vilanova i la Geltrú, Spain @ Vida Festival (solo)
06 – Madrid, Spain @ Copérnico (solo)
07 – Lisbon, Portugal @ São Luiz Teatro Municipal (solo)
08 – Braga, Portugal @ Gnration (solo)
10 – Biarritz, France @ La Côte des Basques (solo)
11 – Bordeaux, France @ Rock School Barbey (solo)
12 – Toulouse, France @ Le Théatre de Garonne (solo)
14 – Roubaix, France @ La Cave aux Poetes (solo)
17 – Istanbul, Turkey @ IKSV (solo)
19 – Dublin, Ireland @ The Grand Social (solo)
(* – w/ Sam Cohen)