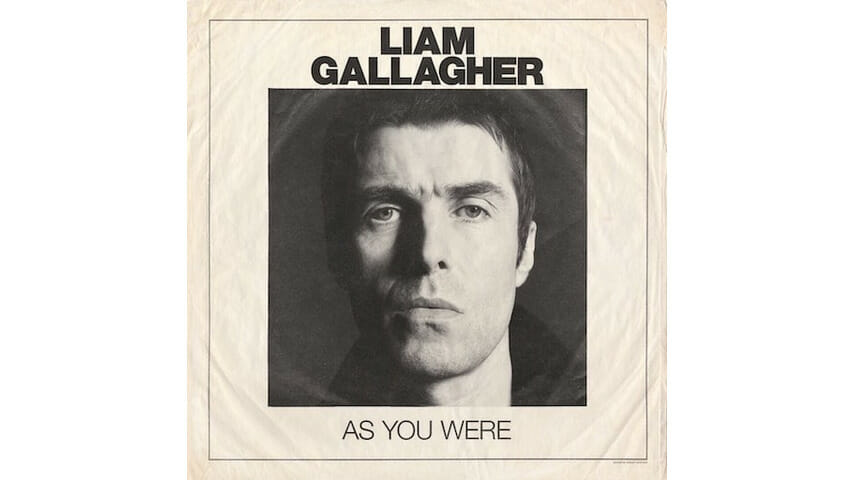 Liam Gallagher is one of the few rock stars who remains as outspoken and surly as he was during his younger years. Just ask admirers like Ryan Adams. Whether it be his needling of his brother and other targets on Twitter or failing to recapture the magic in his post-Oasis outfit Beady Eye, the younger Gallagher has never been risk averse.
Beady Eye's unexpected demise, culminating in a 2014 Coachella appearance cancelled at the last minute without reason, allowed Gallagher to remain relatively reclusive. Sure, he was moderately active on Twitter, but mostly to talk smack to soccer fans about the success of his beloved Manchester City Football Club. Hearing the plaudits his brother received for his solo albums served as motivation for the younger Gallagher to hunker down and write his most inspired material in two decades.
Read Paste's recent interview with Liam Gallagher here.
In last year's documentary, the excellent Supersonic, Liam admitted that what they may have lacked in talent, "no one could question our spirit." He's right. Noel Gallagher may have written all of the Oasis' signature songs, but Liam was his conduit for giving them their bar-battered soul.
The major challenges Gallagher faced on his debut were of his own doing. He's been talking about As You Were for years, and vowed to quit if it proved to be a dud. The hype and pressure of his own accord could have distracted from the songwriting process, but it didn't. Just like Beady Eye, the spirit was there, but this time, so are the songs. Co-writing with Andrew Wyatt, who helped pen the sizzling, harmonica-infused "Wall of Glass," and producers Greg Kurstin and Dan Grech-Marguerat, helped the singer recapture his edge.
Unlike the bloat that defined the post-Be Here Now period, As You Were is lean and crisp. None of the songs are over four minutes and are briskly paced without feeling rushed. This is evident on a number of tunes, notably the straight-forward rock of "You Better Run" and the Britpop ballad "For What It's Worth." The latter won't be confused with the Buffalo Springfield classic, but it shows how Gallagher's battle worn voice can be still teeter between vulnerable and tender without losing its edge. On "Greedy Soul," the quick-hitting cousin of "Supersonic," the singer shows can still tough out a heavier rocker. Instead of gin and tonic longing for women in BMWs, Elsa and Alka-Seltzer, Liam sings "She got a 666/I got my crucifix" over a snappy drumbeat.
The biggest difference between Beady Eye's two albums and As You Were is Gallagher himself. His former band tried to be Oasis without Noel and overcompensating for his presence doomed their efforts. Here, the singer plays to his strengths, and it works. Like he described of his voice in Supersonic, Gallagher's melodic snarl has put a well-documented strain on his vocal chords. He works within those constraints and manages to put together a winning effort. The tenderness of the apologetic "Chinatown" is as warm as "Talk Tonight" and somehow, Liam cuts as sympathetic a figure vocally as his brother did on the beloved B-side.
Whether it's coincidence or trolling, Noel Gallagher announced plans to release his third solo album as Liam's about to finally unveil his. Naturally this led to Liam's groveling on Twitter, but he doesn't have to defend As You Were. This album would have been the Oasis comeback album fans wanted if the brothers could put aside their issues. The biggest and most welcome surprise is that As You Were is not only a cohesive, fluid record, but shows that at age 45, "our kid" isn't ready to go away just yet.