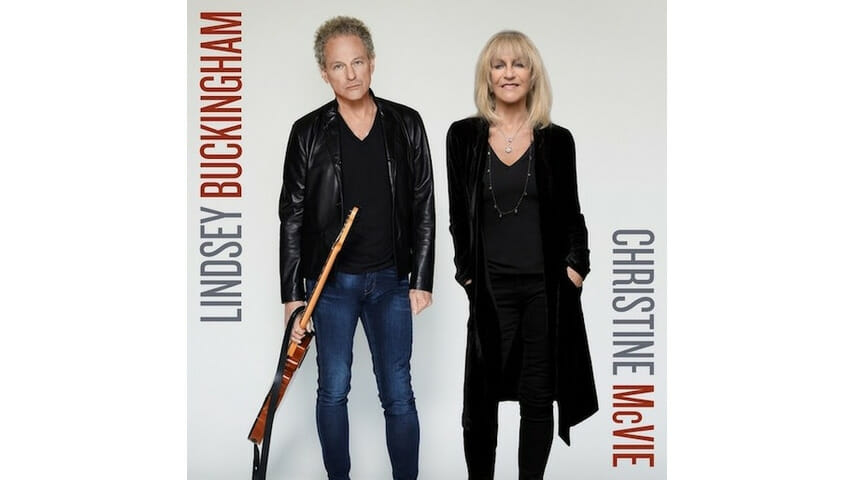 While Fleetwood Mac has maintained its reputation over the years as a bona fide live legacy act, getting all five members into the studio has proven elusive. You'd have to go back three decades to 1987's Tango In the Night to hear a recording that features Lindsey Buckingham, Stevie Nicks, Christine and John McVie and patriarchal drummer Mick Fleetwood all contributing as usual.
Read our ranking of Buckingham and McVie's 10 best songs here.
Nicks and Buckingham checked out during a couple of abysmal '90s records, before the original members reunited for 1997's live comeback The Dance. Christine McVie left the next year, contributing to only two tracks on 2003's Say You Will, and settling down in the English countryside for the next decade. Her return in 2014 and, more importantly, her renewed love for the band she'd joined in 1970, brought on hopes of another studio comeback for the Mac. Instead, Nicks opted to release a solo record and tour without her bandmates. What fans didn't know was that the seeds for what would become Lindsey Buckingham and Christine McVie had already been planted.
The new record is being touted as a duet between McVie and Buckingham, even though the rhythm section (or as Buckingham accurately states in the album's accompanying 17-minute documentary, "the greatest rhythm section there is") is made up of none other than John McVie and Mick Fleetwood. Their tightly wound rhythms are almost as recognizable as the record's namesake harmonies, and the album is all the better for it.
This collection could easily be viewed as a proper Fleetwood Mac record (at least as Mac as anything they've done post-Tango), but it sounds like the two songwriters are liberated by not having the heavy baggage of that name around their necks. Sure, the light and hooky "Feel About You" and "Lay Down For Free" sound like they could have been yanked from Tango or Mirage (how could they not with all the Mac DNA floating around the room?), but songs like "In My World" and "Love Is Here To Stay" tap into Buckingham's more brooding and introspective solo material.
And that's where McVie's contributions here—whether songwriting or vocal—really come into play. For one, no one sings like her—no one—and her lead vocals and harmonies bring a distinctive light to the album. McVie's piano-driven "Game of Pretend" comes from the "Songbird" songbook, and her lead vocal on "Red Sun" is as soothing as a 70-degree afternoon. Her return to music is welcome; and for those who get swept up in the Buckingham-Nicks storyline, this record shines a light on the sometimes-unsung songwriter McVie.
In fact, this—what is essentially a Fleetwood Mac joint—probably won't leave many listeners pining for Nicks' contributions. That's no slight on the witchy songstress, but a testament to how incredibly potent each of the three songwriters' contributions has been over the past 42 years (1979's Tusk was essentially three solo records trapped inside one coke-fueled double LP). Lyrically, Buckingham-McVie isn't nearly as caustic or wistful as the band's '70s material, but the songcraft is still there all these years later. And this is one hell of a coming-out-of-retirement party for Christine McVie.