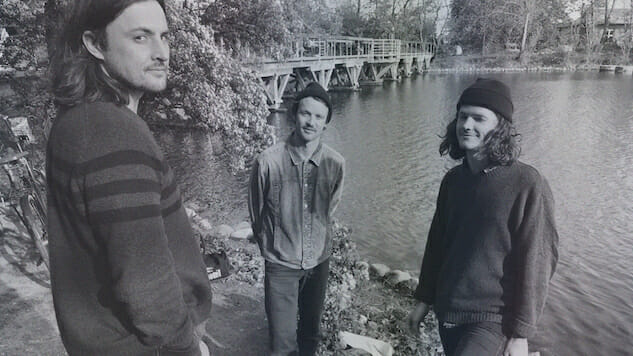 Daily Dose is your daily source for the song you absolutely, positively need to hear every day. Curated by the Paste Music Team.
Canada's answer to the weird pocket of indie rock blurring the lines between folk and ooey-gooey jangle-pop is the British Columbia-based trio Loving.
The band continue to meld both sounds for their latest release on Last Gang Records, a drowsy, drifting track titled "Visions."
"Visions" sounds like the summer—misplaced from weird, sun-stained driving montages from '60s and '70s movies, the soundtrack to spending summer afternoons in the backseat of stuffy cars. A slurring electric guitar and warm keyboards gloop and swoon over flourishing acoustic strumming and gentle percussion as vocalist Jesse Henderson sings of the strangeness of being alone: "I've got a vision so clear in my head / It's a strange kind of prison / It is and it isn't."
"The song dwells on a question: that if our lives, what we pursue, or even desire, are often shaped or determined by forces beyond us—what kinds of freedom can we find within that?" Henderson says in a statement.
Loving are preparing to release their debut full-length on Last Gang, the follow-up to 2016's Loving EP, at an unspecified date in the future. In the meantime, the band will embark on their first North American tour in October, including shows supporting Lord Huron, and you can check out the full list of dates below.
Listen to "Visions" and check out the accompanying single art below.
"Visions" Artwork: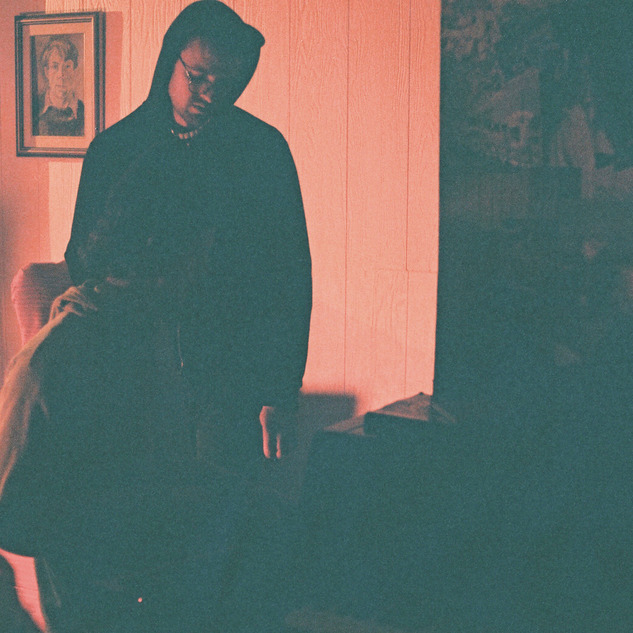 Loving Tour Dates:
August
24 – Port Townsend, Wash. @ The Thing
September
30 – Boise, Idaho @ Neurolux
October
01 – Salt Lake City, Utah @ Diabolical Records
02 – Denver, Colo. @ Hi Dive
04 – Dallas, Texas @ Foundry
05 – Houston, Texas @ Satellite
09 – Edmonton, Alta. @ Northern Alberta Jubilee Auditorium*
10 – Calgary, Alta. @ Southern Alberta Jubilee Auditorium*
11 – Austin, Texas @ Hotel Vegas
14 – Phoenix, Ariz. @ Trunk Space
16 – Los Angeles, Calif. @ Highland Park Ebell
17 – San Francisco, Calif. @ Rickshaw Stop
19 – Portland, Ore. @ Doug Fir
23 – Detroit, Mich. @ Deluxx Fluxx
24 – Chicago, Ill. @Empty Bottle
25 – Columbus, Ohio @ Big Room Bar
26 – Cleveland, Ohio @ Mahalls
27 – Philadelphia, Pa. @ Johnny Brendas
28 – Brooklyn, N.Y. @ Baby's All Right
29 – Buffalo, N.Y. @ Mohawk Place
(* – supporting Lord Huron)