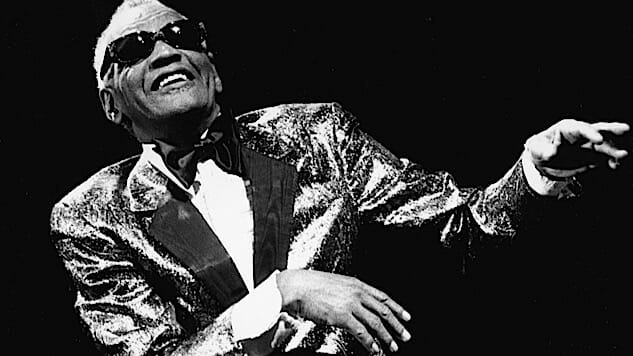 This year's Newport Jazz Festival, the famous folk gathering's sister festival that happens annually a week later on the same stages, featured much more than just jazz. Like the folk fest, the Newport Jazz Festival goes beyond the typical definition of its titular genre. The folk festival doesn't just book folk acts—they''ll secure just about anyone who doesn't play the jazz festival, and very often, vice versa. This year's jazz headliners were rapper Common, funky bass slayer Thundercat, new-age jazz king Kamasi Washington and pianist/actor/bandleader Herbie Hancock, whose 1988 set is among those we're featuring from the Paste vault today.
Also below, you'll find sets featuring Ray Charles (1993), Buddy Guy (1994) and Carmen McRae (1988), each of which were taped on this day (Aug. 14) during their respective years at the Rhode Island staple music event. Some artists, including Guy, have played both the folk and jazz festivals. He appeared at Newport in 1968 at the folk festival's 10th edition, which also hosted Joni Mitchell, B.B. King and Doc Watson, among many others.
Again, you can watch Ray Charles, Buddy Guy, the Herbie Hancock Trio and Carmen McRae perform sets at Newport Jazz Festival through the years, all below via the Paste archives.