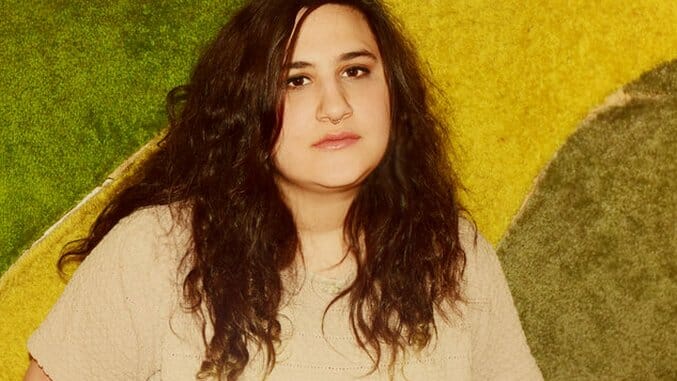 Palehound, aka Ellen Kempner, released her dark new single "Killer" Tuesday. The release coincides with the start of her tour supporting grunge-rockers Cherry Glazerr. "With the new track, Palehound is teasing more new music to come," a press release notes.
It may be the middle of February, but "Killer" is what Halloween-themed playlists have been wishing for. Dreamy, plucked guitar sequences invite the listener into the portrait of a walk home alone, down a sidewalk by the woods where the moonlight cuts through just enough to make you second-guess flickering shadows. Steady drums and a creeping, sinister bass slink in, ensnaring your attention before Kempner's mesmerizing voice is heard crooning lines like, "Just because I feel the devil in your bed / doesn't mean it's you." Wailing, howl-like riffs carry out the ominous dreamscape to a spine-tingling finish.
The song's menacing undertones, while hypnotic in their delivery, touch on a more serious topic. "Quite frankly, this song is about the murderous fantasies I have about all of the people who have abused my friends and how they continue to live their lives unpunished," Kempner said in a statement.
Check out the new song below, as well as a 2015 acoustic session with Palehound in the Paste Studio … after you check over your shoulder for the second time, of course. Or the third.