Watch Hayley Williams and Co. Run from Large Fruit in "Caught in the Middle" Video
images via Fueled by Ramen Records
Music
News
Paramore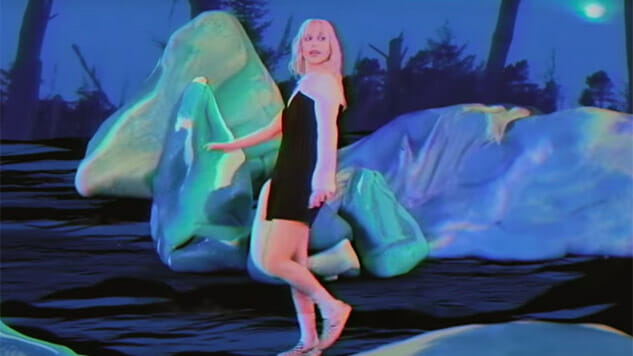 Hayley Williams and her band of boys get into all kinds shenanigans with giant fruit in their new video for "Caught in the Middle," from their acclaimed 2017 album After Laughter.
The video, directed by Computer Team, features colorful, 1980s-style visuals, including an homage to the 1985 classic "Take On Me," as the band criss-crosses avant-garde landscapes and runs away from fast-rolling giant oranges before drummer Zac Farro kicks out the jams on a floating drum set made of fruit. The visuals perfectly match the pop feel of the song, with just enough chaos to echo the anxiety within Williams' lyrics.
The emo-pop trio who made their way onto everyone's middle school playlists have also announced a concert celebrating their hometown of Nashville. Paramore Art + Friends will feature a headlining performance by the band with support from other local artists like COIN, Bully and Canon Blue.
"We want to celebrate our hometown and the fast growing, wacky and wonderful alternative music and arts community of Nashville," said Williams in a statement. "We want to show you what our fine city has to offer, outside of bachelorette parties and karaoke bars. Take it from a group of kids who grew up right here in this city—the new Nashville is definitely alright with us."
The mini-festival is set for Sept. 7 and tickets go on sale June 29—more details here. Check out Paramore's video for "Caught in the Middle" below.