Phoebe Bridgers Covers The Cure in New Spotify Singles
The session also features Stranger in the Alps cut "Scott Street"
Photo by Lera Pentelute
Music
News
Phoebe Bridgers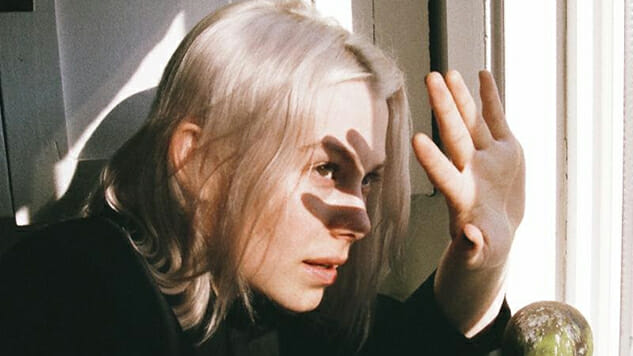 Phoebe Bridgers has shared her Spotify Singles session, which includes a cover of The Cure's "Friday I'm In Love," along with a re-recording of "Scott Street" off her latest album, 2017's Stranger in the Alps.
The session is just one of a slew of covers Bridgers has released recently. In July, she covered Manchester Orchestra's "The Gold," and in the past month she's covered both (Sandy) Alex G and McCarthy Trenching's "Christmas Song" with Jackson Browne.
Stream Bridgers' Spotify Singles session here and watch her Paste Studio session below.