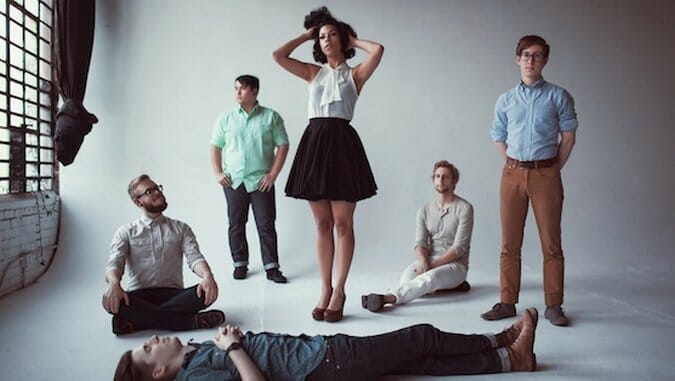 Wisconsin-based band Phox has made quite the splash lately with the release of their self-titled debut LP. Now, the sextet has shared the video for "Kingfisher."
Shot and directed by the band, it's not your ordinary music video. It follows magnetic frontwoman Monica Martin through a wooded dreamland, where she stumbles upon everything from a drumming cat to cake-eating bandmates. And while things do get pretty silly at points, the video is charming and honest, waking up to a new reality in the end.
Whatever that reality may be, things seem to be looking up for Phox. Watch "Kingfisher" above and catch the band on tour now.