Thom Yorke Takes a Never-Ending Elevator Ride in Radiohead's New "Lift" Video
Photo by Kevin Winter/Getty
Music
Video
radiohead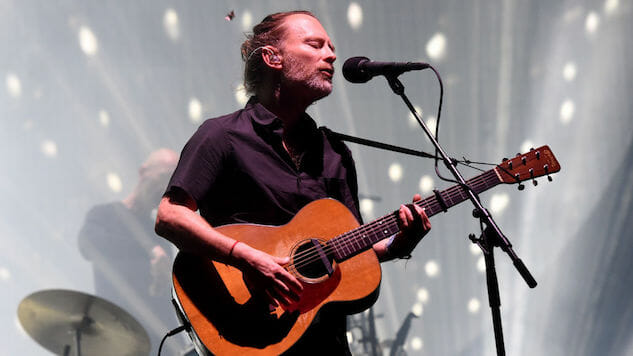 If there's a word for the fear of getting stuck in an elevator, Thom Yorke probably has it now. In Radiohead's new video for "Lift," he takes the elevator ride of his nightmares, watching passengers enter and exit the lift as he travels through the floors of a building but never reaches the one he's looking for.
"Lift" is one of the previously unreleased titles from OKNOTOK, the band's 20-year anniversary reissue of OK Computer. The reissue included remastered versions of the original's 12 tracks, as well as eight b-sides and three new-to-us songs from the OK Computer era.
The "Lift" video follows the releases of the other rarities of the reissue, "I Promise" and "Man of War." Watch the Oscar Hudson-directed clip above, check out our ranking of the b-sides from OKNOTOK here and listen to the band's 1995 performance from the Paste Cloud below.