Listen to Radiohead's Extended Version of "Treefingers" from Kid A
Photo by Gie Knaeps/Getty, Kevin Winter/Getty
Music
News
radiohead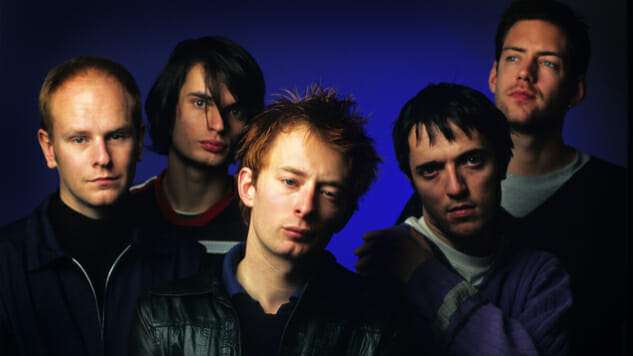 Last month, Radiohead effectively transformed their website into a public archive of rarities from the band's 35-year history, including merch, formerly bootlegged versions of songs, and artwork. To celebrate the 20-year anniversary of their fourth studio album, Kid A, Radiohead have released the first of hopefully many rarities from the album, an extended version of the instrumental track "Treefingers."
In 2017, for the 20th anniversary of their third album OK Computer, Radiohead released a commemorative version of the album called OKNOTOK. Just last year, the band put out 18 hours of OK Computer recording sessions that had previously been leaked online. And as if that weren't enough, all nine of their studio albums are now available on YouTube as of December 2019.
"Treefingers" is an intricate yet subdued track, with light, sparkling synths that become drawn out and hollow as the song extends for almost an extra minute. As Radiohead move forward with their attempts to make most of their recorded materials public, there will surely be more from Kid A to come throughout the year.
You can listen to the extended version of "Treefingers" below, along with a 1995 Radiohead performance from the Paste archives.