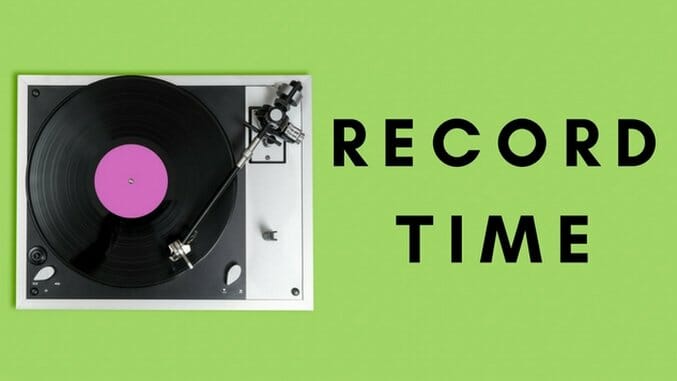 Record Time is Paste's monthly column that takes a glimpse into the wide array of new vinyl releases that are currently flooding record stores around the world. Rather than run down every fresh bit of wax in the marketplace, we'll home in on special editions, reissues and unusual titles that come across our desk with an interest in discussing both the music and how it is pressed and presented. This month that new reissues of Paul McCartney's solo work, a boxed set of ZZ Top, a full album remake of The Blue Nile's second LP and some 50 year old blues classics.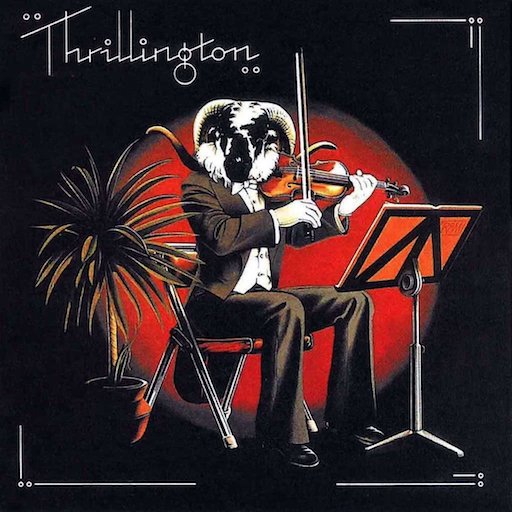 Paul McCartney – The Archive Collection (Capitol)
The ongoing reissues and re-reissues of Paul McCartney's catalog has been as knotted up and exhausting as the multiple versions of albums by his buddy Elvis Costello that have been unleashed over the past two decades. After the lucrative deal Macca made with Hear Music, the label venture spawned by Concord Music Group and Starbucks, fell by the wayside, he brought his albums back to his former home Capitol. Which has yielded even more new versions of the records, albeit without many of the bonus tracks and bells and whistles provided in the past.
The latest batch of these reissues dropped last month, with new bare bones CD and vinyl versions of four McCartney-related albums: 1978's Wings Greatest, 2005's Chaos And Creation In The Backyard, 2013's NEW and the long out-of-print Thrillington, his adorable 1977 reworking of Ram as a collection of pre-war jazz tunes. As it was the only vinyl promo provided to us, we can only comment on the re-release of Wings Greatest to go by. But if it's anything to go by, the rest of the bunch surely sound spectacular. The remaster of this classic comp is crystal clear, bringing some pop to the rockers ("Junior's Farm," "Jet") and some definition to the more refined tunes ("Silly Love Songs," "My Love"). If you've been waiting for the right entry point to explore McCartney's lengthy post-Beatles career, this is the door to go through.
---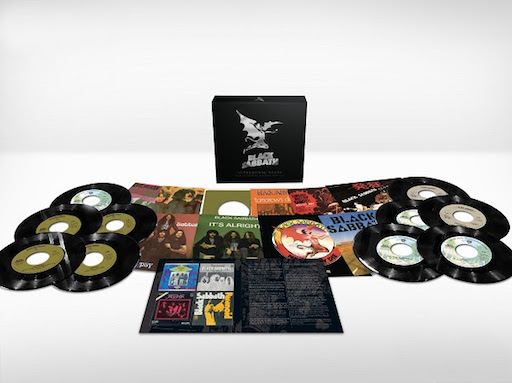 Black Sabbath – Supersonic Years: The Seventies Singles Box Set (Warner Bros./Rhino)
Black Sabbath, the quartet from Birmingham, England that helped codify the sound of metal and heavy rock during their brilliant '70s run, never seemed like much of a singles band, in spite of the tidy punch and running time of their 1970 hit "Paranoid." But dutiful to the end, Ozzy, Geezer and the gang released a number of 45s through their first decade together. A few made it to the charts, but the rest disappeared quickly.
This limited edition set compiles 10 of those singles, repressing them with freshly mastered tunes packaged in sleeves that show off the variant covers released in Europe and Asia. The selling point, such as it is, are ability to have the edited versions of five tunes from Sabbath's catalog, cut down as they were to fit the constraints of a 7" record. Not a bad attraction for the completists, all told.
Where they might balk is the inconsistent mastering of this whole set. A few singles have the music pushed into the red to the point where some of the higher notes start to distort. And on others, the volume wavers dramatically over the course of a song. The ones that do find the sweet spot, like the singles for "Iron Man" and "Paranoid," sound perfect enough to make the work of having to get up and flip the record over every five minutes or so feel far less irritating.
---
Redd Kross – Third Eye (Atlantic/ORG Music)
By rights, Redd Kross should have been superstars of the post-glam metal/pre-grunge era. They played like lost children of Cheap Trick and Slade and the two brothers at the head of this project—Steve and Jeff McDonald—were downright gorgeous. What happened instead was the band finding some traction in college radio but never breaking through to the masses. Listening to this vinyl edition of Third Eye, the third album by Redd Kross and second for a major label reissued for Record Store Day, the shame of that oversight feels more and more acute. This remains one of the group's strongest and catchiest albums, with the McDonald brothers working in their love of '60s bubblegum pop into their gritty '70s glitter rock and coming away with sparkling gems like "Love Is Not Love" (featuring vocals from Susan Cowsill) and their hopped-up ode to Japanese trio Shonen Knife. It may slip into pure pastiche mode at times, particularly on the lyrical front, but even on the green vinyl pressing, these tunes rip and roar with volume and hip-shakin' joy.
---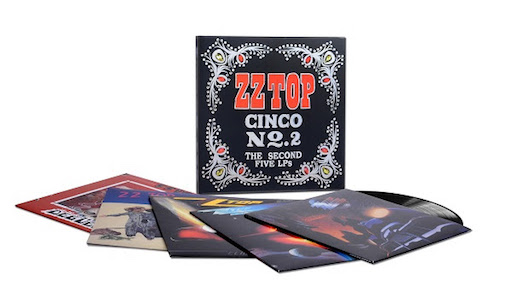 ZZ Top – Cinco No. 2: The Second Five LPs (Warner Bros./Rhino)
From a purely economic standpoint, the release of this set—a sequel to last year's Cinco collection, which pulls together ZZ Top's album output from 1979 to 1990—doesn't make a heck of a lot of sense. The records packaged in this box (El Loco, Degüello, Eliminator, Afterburner and Recycler) all sold very well, with one of them moving 10 million units over the past 35 years. A savvy shopper could likely track down VG+ versions of all five albums for a fraction of the nearly $100 list price that Cinco No. 2 is going for.
But if we're going to accept sets like this for the luxury items that they're clearly being marketed as, we have to take everything here at face value. In that sense, this is a great collection. You get clean, loud new pressings of some of ZZ Top's best work in one fell swoop. As well, you can track the evolution of the band as they moved from a much better than average blues-heavy rock outfit into a full bore embrace of new wave and pop elements (sequencers, synthesizers). Even when that evolution threatened what was so rock solid about Billy Gibbons' songwriting, particularly on Afterburner and Recycler when it sounded like he was trying to twist himself to meet the demands of the pop charts, it still yielded some scorchers like "Sleeping Bag," "Can't Stop Rockin'" and "Give It Up." And if the sound of heavily gated drums and arpeggiated throbs gets too much to handle, just drop the needle on "Cheap Sunglasses" and you'll be back on track.
---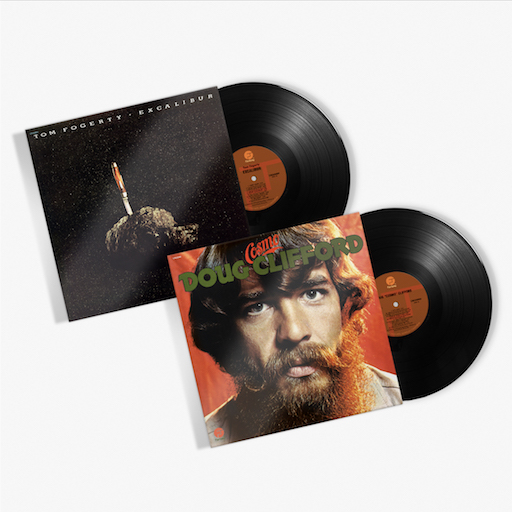 Doug "Cosmo" Clifford – Doug "Cosmo" Clifford/Tom Fogerty – Excalibur (Craft Recordings)
Soon after the dissolution of Creedence Clearwater Revival in 1972, drummer Doug Clifford and rhythm guitarist Tom Fogerty wasted no time in starting solo careers, hurrying out three albums collectively as way to both continue the songwriting and vocal work that that had done for the final CCR album Mardi Gras. But, naturally, unlike the records that John Fogerty has released since, the work of his ex-bandmates were quickly forgotten about. That is until this month when Craft Recordings reissued Clifford's sole solo album and Tom Fogerty's second post-CCR release in gleaming new vinyl pressings.
The two LPs share some common musical DNA but generally, it's as if each man decided to home in on one element that made up the CCR sound. For Clifford, he dove deep into the waters of soul and R&B, complete with assistance from Booker T. & the MG's bassist Donald "Duck" Dunn and the Tower of Power horn section. The resulting album is a light-hearted party record that make for some great background jams to a summer BBQ or mixed into a hopping DJ set. The emotional depth of Clifford's former band may be gone, but the tight grooves and joyous performances are ample replacement.
There's some swing in the step of Tom Fogerty's second album Excalibur, leaning more on the blues side of the rhythm and blues equation. The rest of the record, though, is a kind of psychedelic country choogle and another all-star affair. The backing musicians throughout is Grateful Dead guitarist Jerry Garcia and members of his titular band. They provide the right level of loose, pliable strength to this batch of original tunes; at times, they even help rescue some of the lighter tracks with some incredible moments, like Garcia's shimmering solo on "Next In Line" and the consistently inventive bass work of John Kahn.
---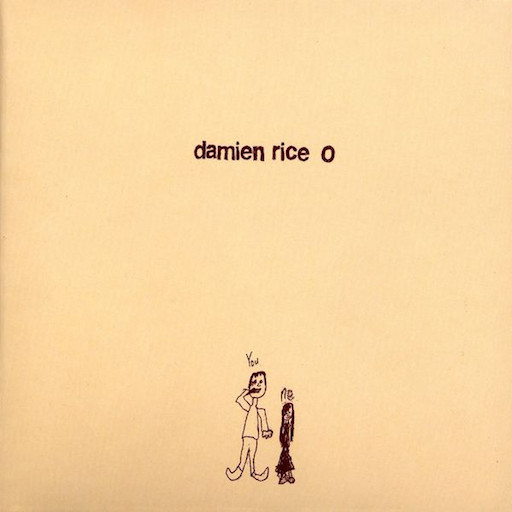 Damien Rice – O (Vector/Damien Rice)
The debut by Irish singer/songwriter Damien Rice has already been updated and expanded since its 2002 release, including a deluxe CD version that dropped two years later with the b-sides from the album's singles in tow. What O never did get was a proper vinyl release until this month with the help of Rice's own label. And the double LP version that was just unveiled was given a kind of dual treatment. In the positive column, the record is stretched out over three sides of vinyl, allowing for deeper bass responses and better volume (side four features a pair of live tracks, a demo and a b-side track). Unfortunately, the pressing is also incredibly noisy with a consistent hum and crackle in the quiet sections and some obvious distorting when the volume of the music gets higher. In other words, the dynamics of these powerful, heartfelt songs is undone on either side of the spectrum.
---

Starflyer 59 – Starflyer 59 (Tooth & Nail/Velvet Blue)
Around 25 years ago, the lines in the sand separating genres and musical subject matter seemed a lot more firmly drawn. To the point that when Christian rock, punk and hip-hop acts started emerging in the '90s, with music that was the equal of their secular counterparts, it took some of us less enlightened listeners (read: me) a few extra moments to get our heads around such a notion. That was most definitely the case when Starflyer 59, the shoegaze project of singer/songwriter Jason Martin, started releasing music back in 1994. It had all the dreamy pop and guitar overdrive of Pale Saints and Catherine Wheel but in the service of a higher power. Shouldn't he be playing treacly worship music? It felt strange for a skeptic to love what I was hearing.
Now that I'm much older, I realize what a silly notion that was and now I am more than thrilled to preach of the good works of Martin and his friends. And I can get excited about the first-ever vinyl release of S59's self-titled debut, while also reporting that the album still sounds like a flood of guitar chords slowly filling up the room and Martin's breathy vocals are still the perfect counterpart to that deluge. That combination is even more impressive in this vinyl version, amplified and brightened appropriately. To sweeten the deal, the label spurring on this reissue Velvet Blue has even included a lovely booklet in each copy which recreates the art from the CD booklet. Sure it looks dated, but no more so than the groovy artwork of the blues reissues or ZZ Top's futuristic cover art found in this month's column.
---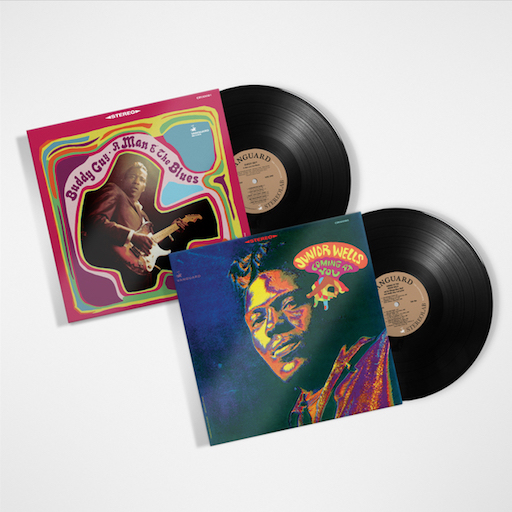 Buddy Guy – A Man & The Blues/Junior Wells – Coming At You (Craft Recordings)
In addition to their CCR-related reissues, Craft Recordings is using the month of June to celebrate the 50th birthday of a pair of Chicago blues classics: Coming At You, the second album from harmonica player and singer Junior Wells, and A Man & The Blues, one of three albums guitarist Buddy Guy released in 1968 (he also plays all the lead parts on Wells's LP). According to the hype stickers on both, the lacquers for each were cut using the original analog masters, and, well, it shows. The over the top stereo separation aside, this is the most present and alive these songs have sounded in some time. There's a lot more volume behind them and every note committed to wax sounds as devastating and spine-tingling as they must have when these men recorded the albums.
Wells's album comes out ahead in the deal, not merely due to the strength of his performances (he turns "Tobacco Road" into a churning, sexy grind, and lays down perhaps the definitive version of Willie Dixon's "I'm Your Hoochie Coochie Man"), but also through the clarity of the pressing. The first track on the second side of Guy's album, the guitar showcase "Just Playing My Axe," has a weird hiccup to it where it sounds like the saxophone is fluttering and crackling. Gratefully, that's an anomaly on an otherwise fantastic record that finds Guy at his most alluring and devious, where even light numbers like "Money (That's What I Want)" and "Mary Had A Little Lamb" become something seamy and sly all with the application of one playful guitar solo and a grinning vocal turn.
---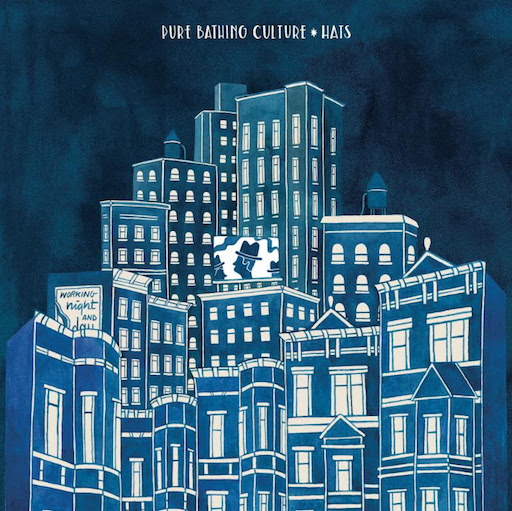 Pure Bathing Culture – Hats (Turntable Kitchen)
The artists conscripted by Sounds Delicious to participate in their Turntable Kitchen series—where an artist covers an entire album of their choosing, to be released in a limited edition vinyl pressing—have been getting fairly ambitious recently. Brooklyn band Ava Luna did a fairly remarkable job trying their hand at the sweeping and sensual Serge Gainsbourg classic Histoire de Melody Nelson, and this month, the Portland dream pop duo Pure Bathing Culture have tackled an equally cinematic and emotional record: Hats, the second album by The Blue Nile.
They are a little less successful in their efforts, but there's no denying the heart that they brought to the project. Vocalist Sarah Versprille and musician Daniel Hindman clearly love the original album and do their best not to try and improve on perfection. Their renditions update thing gently, adding a steady drum machine and a bluesy guitar line to "From a Late Night Train" and strip "Seven A.M." down to the bare minimum of instrumentation, pushing Paul Buchanan's despairing lyrics forward.
They also cede the spotlight on "Saturday Night" to Death Cab front man Ben Gibbard, letting him lead the vocal charge. That's where this record loses me, however. There's something so specific about Buchanan's voice that is elemental to the bruised heart at the core of The Blue Nile's work. Hearing those same melodies through the vibrato-heavy sounds of Versprille and Gibbard's pinched tones doesn't offer up the same effect. I don't think either of them would argue that point with me. At the same time, I can't fault them for their efforts as this labor of love still charms me to my core. I just wish it haunted me as much as Hats continues to.
---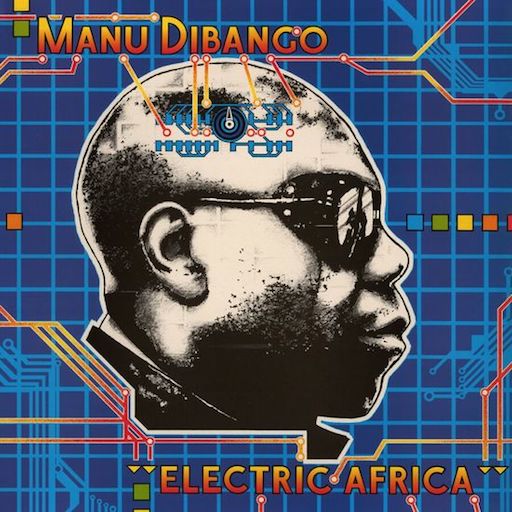 Manu Dibango – Electric Africa (Tidal Waves)
The Cameroon-based artist Manu Dibango was already something of a legend by the time he went to Paris in 1985 to record what would become Electric Africa. He'd already scored a Billboard hit eight years earlier with "Soul Makossa" and his fusion of jazz, soul and makossa had earned him accolades across the globe. The sessions for this album, though, dared to put Dibango's vision and band through the sounds of downtown NY. Recorded with producer/bassist Bill Laswell and added to by several legendary American players like Herbie Hancock, Funkadelic keyboardist Bernie Worrell and guitarist Nicky Skopelitis, this four track album—reissued this month in a new vinyl pressing by Tidal Waves—is a gentle modernization of his core sound. Laswell and his team don't completely force the hands of Dibango and his "Soul Makossa Gang." They augment many of the songs with keyboard flourishes and post-production effects that feel tasteful and smart, like an onstage jam session. And when they do push Dibango into more modern trappings on the album opener "Pata Piya," they don't embarrass the then-50-year-old musician. The hip-hop-inspired remix a great Dibango tune, easy enough to crossfade into "Rockit" as it would be to send a club full of Cameroonians into a hip-shaking frenzy.