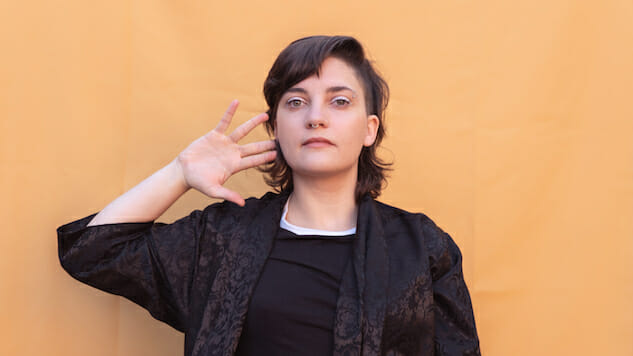 Daily Dose is your daily source for the song you absolutely, positively need to hear every day. Curated by the Paste Music Team.
Los Angeles-based singer/songwriter Rosie Tucker has followed their 2019 debut album, Never Not Never Not Never Not, with a new single, "Brand New Beast." It follows their 2019 standalone single "Ambrosia." Paste caught their set at last year's Treefort Music Festival in Boise, Idaho, and praised Tucker as "a clever lyricist with a rock 'n' roll bent."
"Brand New Beast" is a minute-and-a-half of punchy, rocky witticisms. The small but mighty track is an ode to sticking up for yourself ("If I could shed you like a skin / Brand new beast I would"), sexual frustration ("You won't even eat me out") and, strangely enough, terrarium ("Embrace terrarium"). If your 2020 somehow ends up as ballsy, playful and heartfelt as this Rosie Tucker track, you'll be living the dream.
Listen to "Brand New Beast" below.