Sia Partners With Atlantic, Announces First Christmas Album of Original Songs
Photo by Theo Wargo/Getty
Music
News
Sia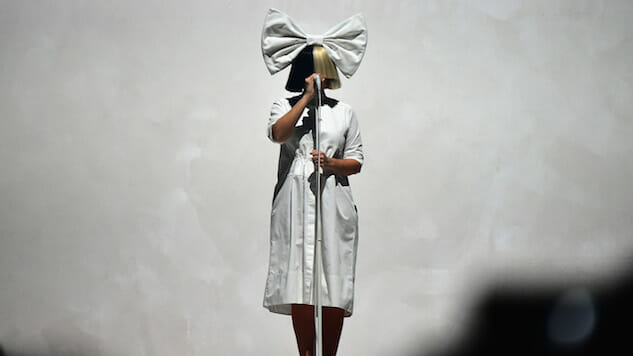 It's never too early to start talking about Christmas. We here at Paste are daydreaming about a time when we won't be physically melting when we step outside, and now Sia has given us something else to look forward to other than bearable weather. The pop star, performance artist and all-around enigma has announced that she will release a Christmas album of all original songs as her first project on Atlantic Records.
Sia joins the list of pop artists who have branched out into Christmas album territory, alongside Justin Bieber, Ariana Grande and Lady Gaga. Of course, Mariah Carey has the ultimate Christmas record, so it's going to be hard to top Mimi's reign as the Queen of Christmas. Sia is also directing a feature film starring Kate Hudson called Sister; needless to say, she's branching out.
2px); width:calc(100% 2px);">
"Sia is a once-in-a-generation artist. Her extraordinary gifts as a singer and songwriter, her revolutionary approach to the art of performing, her groundbreaking videos – everything she does comes from a deep wellspring of inspiration and imagination," said Atlantic's Chairman/CEO Craig Kallman and Chairman/COO Julie Greenwald in a statement. "Sia is that rare artist who has formed her own singular, boundless musical universe. We are so happy to welcome her into the Atlantic family and to be joining Sia on her amazing musical journey."
We hope Sia will use her Christmas album as an excuse to obscure her face with a Santa beard during performances. The album will be released later this year via Monkey Puzzle/Atlantic.