Sigur Rós are Livestreaming a 24-Hour Road Trip, Featuring New Music as a Real-Time Soundtrack
Images via Sigur Rós
Music
Video
Sigur Rós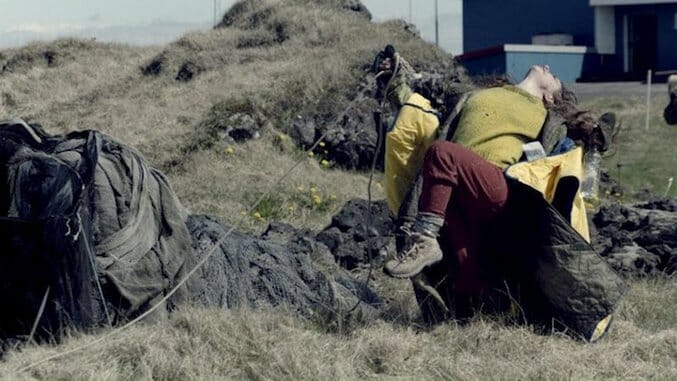 Following the release of a mysterious looped video for "Route One" yesterday, Sigur Rós have announced a 24-hour Slow TV livestream of them driving through Grindavík, Iceland. The livestream was created in celebration of the summer solstice, the longest day of the year, and is set to a constantly evolving soundtrack based on elements of a brand new song called "Óveður," the band's first new music since 2013. Sigur Rós wrote and recorded "Óveður" at their Reykjavik studio with the help of co-producer Paul Corley.
"the soundtrack to the journey is being created moment-by-moment via generative music software," the band explains in the video's description. "the individual musical elements of unreleased song, and current sigur rós festival set opener, óveður, are seeded through the evolving music app bronze, to create a unique ephemeral sonic experience."
"In a day and age of instant gratification and everything moving so fast, we wanted to do the exact opposite," said guitarist and singer Jonsi Birgisson to Pitchfork. "Slow TV is counter-active to the world we live in, in that it happens in real time and real slow."
The road trip began at 9 p.m. Reykjavik time, or 5 p.m. EST, and it is now streaming via YouTube and the Bronze app. The Slow TV show will be directed by Swedish director Jonas Åkerlund, and will feature appearances from the band and Icelandic choreographer Erna Ómarsdóttir.
Watch Sigur Rós' 24-hour, 1332-kilometer journey through Iceland above.