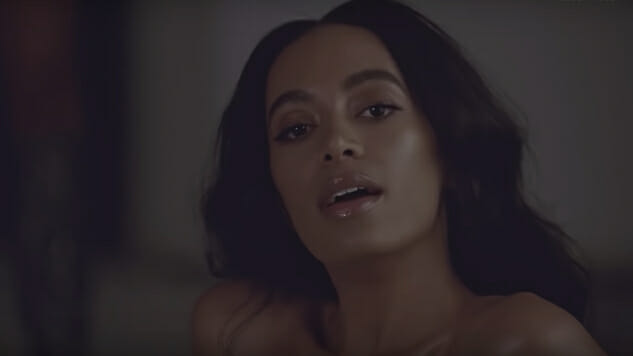 Solange Knowles has shared a new video for the track "Way to the Show" from her new album When I Get Home. The spare, sensual video finds Solange posing and dancing in a series of mostly empty spaces, sometimes accompanied by other dancers and sometimes alone.
Solange directed the video herself, and it was produced by Alan Ferguson, John Boggard, Nic Neary, Alec Eskander and Gina Harrell. The song was written and produced by Solange, and John Key and John Carroll Kirby contributed production as well.
When I Get Home came out on March 1 on Columbia Records, and featured contributions from Pharrell, Gucci Mane, Sampha, Playboy Carti, Tyler, the Creator, Earl Sweatshirt, Dev Hynes and Standing on the Corner. It received exceptional critical acclaim, matching the success of Solange's 2016 debut A Seat at the Table.
The new album also came with a 33-minute film directed and edited by Solange that includes footage from the "Way to the Show" video. The film explores the history of black culture and hip-hop in Solange's hometown of Houston, Texas. Solange previously released videos for the When I Get Home tracks "Binz" and "Almeda."
Watch the full video for "Way to the Show" below.