Stephen Malkmus Announces Electronic Solo Album Groove Denied and Tour Dates, Releases New Single
Photo by Robbie Augspurger
Music
News
Stephen Malkmus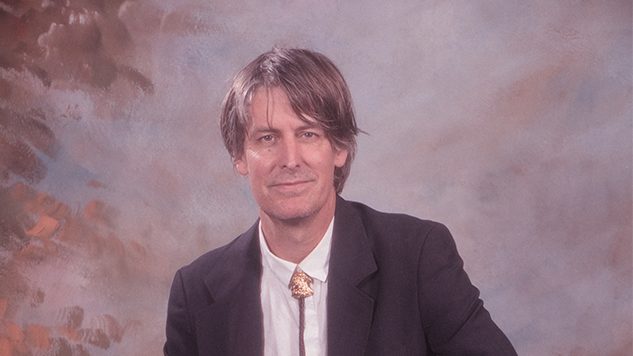 Pavement frontman Stephen Malkmus today (Jan. 22) marks the announcement of a forthcoming electronic album, Groove Denied, with the release of the video for his latest single "Viktor Borgia." Groove Denied, out March 15 via Matador Records, will be his first solo record without collaborators The Jicks since 2001.
This album has been a long time in the making, with most of it written while Malkmus lived in Berlin earlier this decade. His time in Germany sparked a love affair with techno, one that's finally being realized in this latest record. Making his album using drum machines, plug-in FX and "soft synths," Malkmus compared creating these tracks to how his children "used to make these girls on my iPhone-choosing hair colour, dresses, etc. That intuitive swipe and grab thing. Chop and move the waves. Apple computer scroll style of thinking."
However, the sound of the record remains solidly tied to an era pre-dating social media and streaming. "The electronic music side of the album, I wanted it to be sonically pre-Internet," he noted. Malkmus name-checked Pete Shelley's "Homosapien," the Human League and the DIY synth music scene in 1982 when discussing the first single from Groove Denied, "Viktor Borgia." He also found inspiration in "how in the New Wave Eighties, these suburban 18-and-over dance clubs were where all the freaks would meet—a sanctuary."
The neon-tinted edges of this track signal a stark departure from the artist's lo-fi days. A lone Malkmus dances through the video in an empty club, singing in an affected, near-English accent. He's soon transformed into a computer-generated version of himself, competing in a dance-off against a random businessman and a pop star named Ariana. Vocally versatile, the indie-rock legend proves there's little beyond his musical ken.
Check out his latest single and video (dir. Jan Lankisch) below, along with the Groove Denied tracklist and album art, and Malkmus' tour dates. And if you're missing his older sound, there's also a video of his 2009 performance from the Paste archives.
Groove Denied Tracklist:
01. Belziger Faceplant
02. A Bit Wilder
03. Viktor Borgia
04. Come Get Me
05. Forget Your Place
06. Rushing The Acid Frat
07. Love The Door
08. Bossviscerate
09. Ocean of Revenge
10. Grown Nothing
Groove Denied Album Art: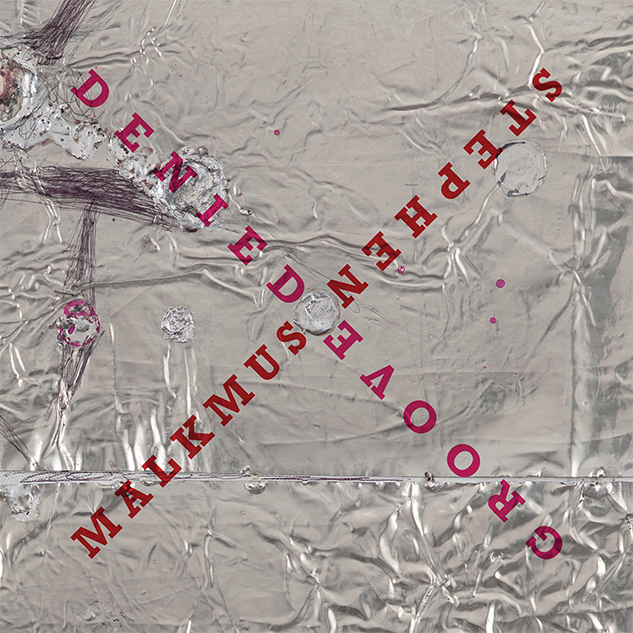 Stephen Malkmus Tour Dates:
January
23 – Chicago, Ill. @ Metro *
25 – Brooklyn, N.Y. @ Brooklyn Steel *
May
01 – Toronto, Ont. @ The Great Hall ^
03 – Somerville, Mass. @ Arts At The Armory ^
04 – Ardmore, Pa. @ Ardmore Music Hall ^
05 – Washington, D.C. @ Union Stage ^
07 – Austin, Texas @ 3TEN ACL Live ^
10 – Portland, Ore. @ Doug Fir Louge ^
11 – Seattle, Wash. @ Columbia City Theater ^
14 – San Francisco, Calif. @ Swedish American Hall ^
15 – Los Angeles, Calif. @ Lodge Room ^
30 – Barcelona, Spain @ Primavera Festival *
June
14 – Mannheim, Germany @ Maimarkt-Gelände *
19 – Paris, France @ La Gaîté Lyrique *
(* – denotes w/ The Jicks)
(^ – denotes Malkmus solo)