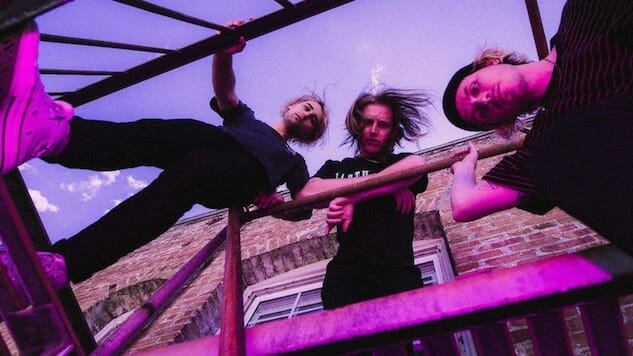 Daily Dose is your daily source for the song you absolutely, positively need to hear every day. Curated by the Paste Music Team.
Tennis System released their new single, "Turn," and its accompanying music video on Monday. The new track is drenched in distortion, fervent electric guitar solos and existential lyricism.
"Going through the motions of emotion, there has to be something worth dying for," lead singer and guitarist Matty Taylor sings among chaotic riffs. "What are you living for?"
"Turn" will appear on Lovesick, the band's third full-length LP, out on Aug. 2 via Graveface Records.
The music video for "Turn" (dir. Bradley Scott) depicts hazy, vaguely ominous scenes, with everything from a group of guitarists wearing opaque hosiery on their heads to an aimless figure running through what appears to be a dystopian world.
The L.A.-based shoegaze band is made up of Matty Taylor (guitar/vocals), Sam Glassberg (bass) and Garren Orr (drums). They previously released Technicolour Build in 2014 and Teenagers in 2011.
Regarding their forthcoming record, said to feature themes of self-doubt and frustration, Taylor said in a statement, "Everyone finds something they fall in love with, for me it was music. I'm always searching for that feeling I had as a child discovering it for the first time. Even though so much of this album is about frustration, at the end of the day it's really about having a passion for something."
Tennis System will tour the West Coast this month and play two shows with Ringo Deathstarr, plus a San Francisco show with it looks sad.
Listen to "Turn" below, along with Tennis System's 2013 Daytrotter Session, and check out the Lovesick album art and tracklist, and the band's upcoming tour dates further down.
Lovesick Album Art: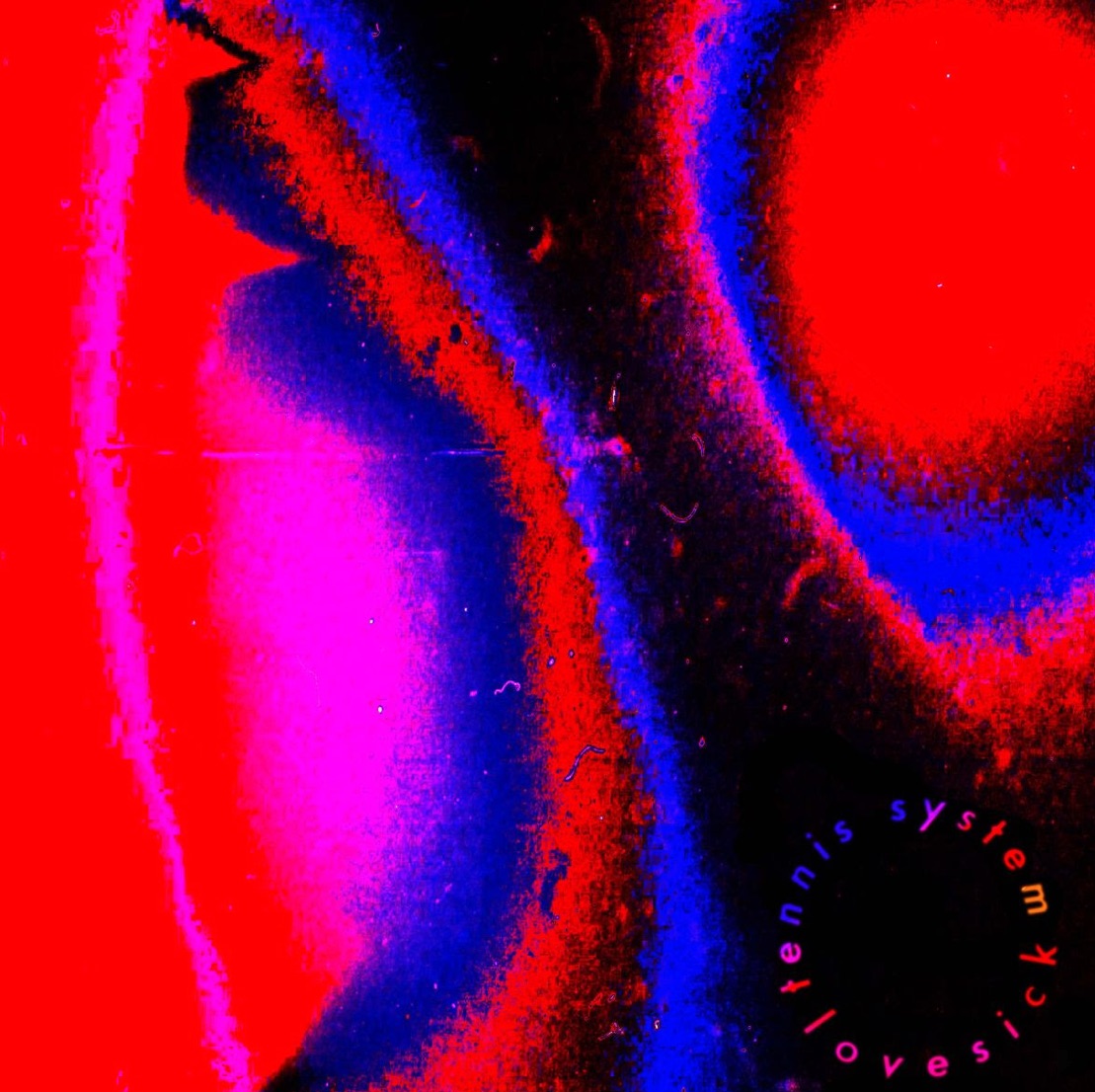 Lovesick Tracklist:
01. Shelf Life
02. Cut
03. Alone
04. Esoteric
05. Deserve
06. Fall
07. Third Time
08. Rotting Out
09. Turn
10. Cologne
11. Come Undone
12. Lovesick
Tennis System Tour Dates:
July
17 – Portland, Ore. @ Liquor Store
18 – Seattle, Wash. @ Funhouse ^
20 – San Francisco, Calif. @ Cafe du Nord #
21 – Los Angeles, Calif. @ The Echo ^
22 – San Diego, Calif. @ Beauty Bar
(^ – w/ Ringo Deathstarr)
(# – w/ it looks sad.)