For nearly a month now, we've been looking back at 2013 and counting down the best of the year, but for this list, we get to look back even further into the past as we explore the best reissues. It's music we all know and love, but a great reissue can make you reassess a band's legacy or hear things in a new way, whether it's through remastering, bonus tracks or demos. We polled our writers and editors, and without further ado, these are our favorite reissues of 2013.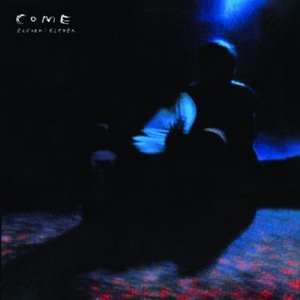 10. Come, 11:11
When you dial up this 20th anniversary reissue of Come's first LP, 11:11, head straight for the second disc, a 1992 recording of the band playing as part of Sub Pop's Vermonstress Festival in Burlington, Vt. The songs may not have the same punch as their studio counterparts, but there's that feeling of abandon stuffed deep into the core of the band's live attack. Thalia Zedek and Chris Brokaw strangle some unholy fury from their guitars, while their rhythm section sound like it is taking everything they have not to turn these midtempo scorchers into nitro-fueled punk. Like that live set, the actual album is the perfect document of a band in complete control.—Robert Ham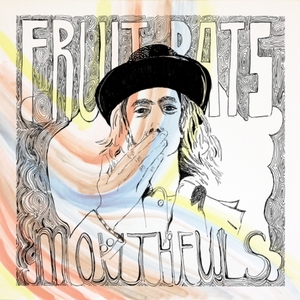 9. Fruit Bats, Mouthfuls
Back before coffee-shop quirk had broken into the mainstream, Eric Johnson's delicate melodies felt more back-porch cool than on trend. And no record captures his intimate, twangy style better than Mouthfuls, the second release from Johnson's solo moniker, Fruit Bats. For such a classic record, it's surprising that this is the first time that Mouthfuls is available on vinyl. The reissue features gorgeous hand-crafted packaging with silkscreened jackets and fresh illustrations provided by Annie Beedy. No two LPs are alike, and they are pressed on lovely sea-foam green or yellow vinyl.—Carey Hodges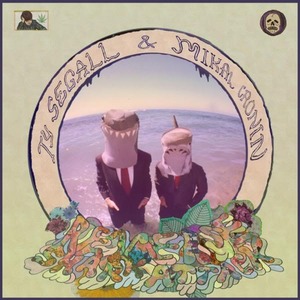 8. Ty Segall and Mikal Cronin, Reverse Shark Attack
To say Ty Segall is prolific is a little bit like saying Michael Jordan was pretty good at basketball. Segall's released two albums a year the past two years—Slaughterhouse and Twins in 2012. He'd go on to release Sleeper and Fuzz's self-titled release in 2013—that's at least one a year since 2008, so it's easy to keep looking forward to future releases, but this year we also got to look back at his 2009 joint effort with frequent collaborator Mikal Cronin, Reverse Shark Attack, originally released as a cassette and available for the first time on CD.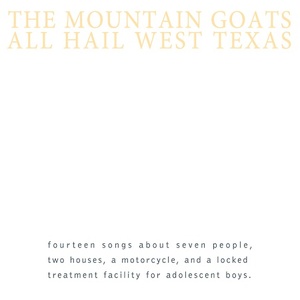 7. The Mountain Goats, All Hail West Texas
As John Darnielle notes in the new liner notes for this release, The Mountain Goats were mostly a collaborative project at some point of each album, and All Hail West Texas is the only actual release that fits the paradigm of a lone guy and a tape recorder playing songs live, typically recording them on the same day they were written. So, it was a single track recorder, a Panasonic RX-FT500 Boombox, that captured this album and much of the first decade of his songwriting, with All Hail West Texas ending that era on a high note. On his website, Darnielle notes that he still uses tapes to jot down ideas and lives by the motto of "seldom saying never." The songs feel slight at times, not out of a lack of quality, but just in the shadow of the career that Darnielle has since built. That being said, songs also change in their personal value over time, much like the bonus tracks featured were now deemed interesting enough by the songwriter to share with the world, and commentary on each and the general recording process is included in the reissue that I've tried not to spoil for fans who will get this on CD or, for the first time, vinyl.—Philip Cosores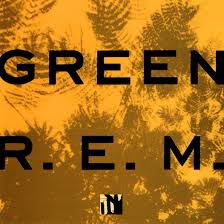 6. R.E.M., Green
Integrity has always been a big part of R.E.M. When the band finally did make the jump to the bigs, some fans, not surprisingly, didn't take it well. Green—R.E.M.'s first release after signing a healthy $10 million deal with Warner Bros. in early 1988—wasn't so much a departure as it was a band pushing itself and using its major label powers for good. They definitely didn't sell out. Green—getting the reissue treatment for its 25th anniversary—stands as one of R.E.M.'s finest hours.The accompanying disc in this reissue includes a live recording from a Nov. 10, 1989 gig in Greensboro, N.C., taken from the band's massive 130-date Green World Tour. Hearing songs like "Cuyahoga" and "Exhuming McCarthy" on the same playing field as newer material illustrates how cohesive their body of work really is.—Mark Lore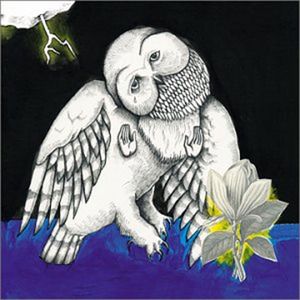 5. Songs: Ohia, The Magnolia Electric Co.
Sadly, we lost Jason Molina earlier this year, and Secretly Canadian paid tribute to the late songwriter by reissuing his masterpiece, Songs: Ohia's The Magnolia Electric Co. in November. The 10th anniversary edition features the original album as well as Molina's home-recorded demos and two previously unheard band recordings from the Magnolia Electric Co. sessions.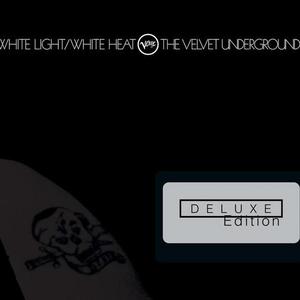 4. The Velvet Underground, White Light/White Heat
Even on the new remaster for this 3xCD 45th Anniversary of White Light/White Heat (which also includes the album in mono, a bundle of rarities and a live set), the songs remain menacing, fragmented and convincingly distracted as they take on odd shapes and weird sizes. Clocking in at a thoroughly reasonable 2:45, the opening title track is only a feint. It's immediately followed by the eight-minute "The Gift," on which multi-instrumentalist/madman John Cale unknots a shaggydog story about a man who mails himself to his lover. It ends badly, as stories of sexual obsession usually do. White Light/White Heat thwarts the listener at every turn, as though it blames you for…something? Not buying The Velvet Underground & Nico? Given its innate hostility, the album is certainly not a useful point of entry into the Velvets' catalog (that is, still, the debut). Instead, it's a hardcore fans' album—a belchy, squalid piece of noise-crusted rock-and-roll. If that sounds harsh, well…it's a hard album to enjoy, even hard to feel any affection for, yet it's easy to appreciate the band's achievements. In other words, White Light may not be a good album, but it just might be great.—Stephen M. Deusner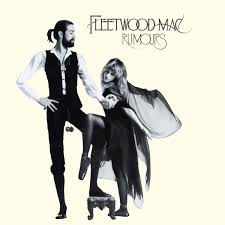 3. Fleetwood Mac, Rumours
This 35th anniversary package (It's actually been 36 years) is stuffed to the brim with extras, most of which already showed up on the 2004 double-disc reissue. But they're still marvelous: Stevie Nicks ballad "Silver Springs" is the most transcendent b-side ever recorded; Fleetwood Mac were so on fire during this fertile stretch that they didn't even bother tacking it on to the actual album. The early run-throughs and demos are illuminating—proof that some of the greatest pop songs start off as silly doodles with gibberish melodies: On "Second Hand News," Buckingham mumbles his way through about 20 percent of the lyrics ("Let me do my stuff" was the focal point, even in this unfinished version), as the band pitter-patters unobtrusively behind him. On an early version of "I Don't Want to Know," Buckingham and company are figuring out the track in real time, with Buckingham giving transitional cues ("Verse!"). The most revelatory moment is the "acoustic duet" version of "Never Going Back Again," which is hardly a "duet" since it features brushed drums, congas, piano, a delayed lead guitar figure and three-part vocal harmonies. It's the maximalist flip-side to the original's stripped-down simplicity.—Ryan Reed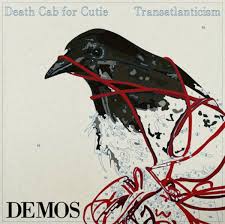 2. Death Cab for Cutie, Transatlanticism
What's my favorite about this reissue is listening to the rough drafts—there's a demo of every song on the deluxe edition—of Transatlanticism songs. Here, Walla is the assumed star in picking/choosing what to take versus what to leave behind. At its most extreme, look at "Transatlanticism," a demo that features distracting, whirling (read: annoying, non-stop) keyboards. Yes—the bare-bones of the songs are there, and Gibbard's penned a true classic…But the demos prove the band hasn't fully realized it yet. With Walla's production, with the band's help, you turn to "Transatlanticism: The Finished Song," and we're left with a classy masterstroke. As proved in most of Transatlanticism's demos, Gibbard might provide the meat of the presentation here, but Walla and Co. craft this into the desired presentation. I could go on, but I also have a word count to look out for here. The point is, in a period that can be defined by densely compressed production and melodramatic lyrics, Death Cab's Transatlanticism looks past that and turns its gaze toward songwriting that'll stand up longer. Instead, it stands as a set of songs—all grand, beautiful, unforgettable—that many fans will carry with them throughout the decades.—Tyler Kane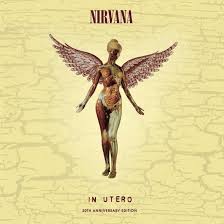 1. Nirvana, In Utero
Twenty years has a way of making you re-evaluate things. Important things, as well as music. I was 20 when I purchased In Utero in September of 1993. Listening to it now I still get goosebumps, but for different reasons. Instead of trying to decipher the meanings behind Cobain's lyrics, I'm more preoccupied with the way he sings and screams them. And rather than getting caught up in the record's thematic "fuck you" to Cobain's unwanted, but deeply desired success, I find myself getting completely lost in the tangle of guitars helping to deliver that message. In Utero is a fantastic guitar album. Along with 1989's Bleach, it's full of deceptively nimble guitar work and well-timed noise bombs (I'm always surprised when people gripe about Cobain's name appearing on "Best Guitarist" lists). The guitar melody on "All Apologies" is his most tranquil and most memorable. On the studio release that hook sits front and center, although on the demo version it lurks underneath bright strums that sound straight out of the Paisley Underground. In fact, the In Utero demos are the real highlight of this 20th anniversary edition: Krist Novoselic's fuzz bass on "Pennyroyal Tea" and "Radio Friendly Unit Shifter." Dave Grohl sounding a little nervous as he gets ready to sing his very first Nirvana contribution "Marigold." The noisy six-minute "Jam Demo." They're raw, fun little bits, which could easily have worked as a final product, if that final product wasn't for a major label.—Mark Lore