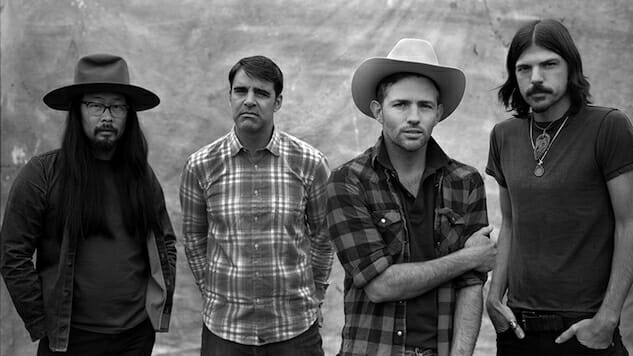 The Avett Brothers are back.
The neo-bluegrass rockers fronted by brothers Scott and Seth announced on Wednesday they've got a new album on the way. It's called Closer Than Together, and it's out Oct. 4 on American/Republic Records. The news arrives with a jivey new single, "High Steppin'" and its accompanying video, which you can watch below.
Closer Than Together follows 2016's True Sadness, which featured the single "Ain't No Man." While that record delved into personal strife, this album will focus more on political issues and the "state of the world and observations reflected from the band's own experiences." Seth penned a Mission Statement explaining the album's themes, which the band shared on Instagram. See a snippet below, and keep scrolling to read the whole letter.
The last thing the world needs is another piece of sociopolitical commentary… We didn't make a record that was meant to comment on the sociopolitical landscape that we live in. We did, however, make an album that is obviously informed by what is happening now on a grander scale all around us…because we are a part of it and it is a part of us…The Avett Brothers will probably never make a sociopolitical record. But if we did, it might sound something like this.
The video for the bouncy new tune finds Scott posing as a pickup-driving, rhinestone-studded cowboy, a mysterious "stranger" who loves "stretchin' out my wheels." His passenger is Seth, acting as a grim reaper who offers life advice (like: "you can only live one day at a time, only drive one hot rod at a time, only say one word at a time") in a monologue halfway through the song. They're met in the middle of the road by a chipper troupe of line dancers and bassist Bob Crawford. They eventually join in, so everyone is "high steppin'" in the end.
Watch the video for "High Steppin'" below. Further down, hear The Avett Brothers' 2015 Daytrotter session. While you're at it, keep scrolling to watch their entire set from Hangout 2011 via the Paste vault.
"High Steppin'" Single Art by Seth Avett: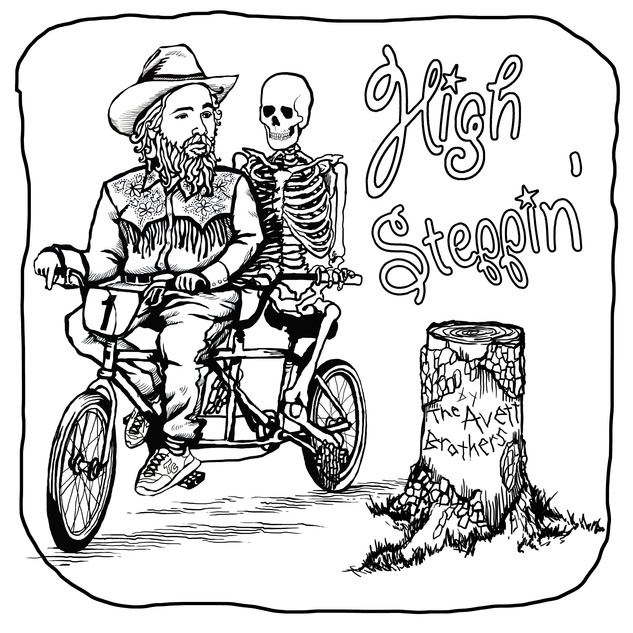 Closer Than Together Mission Statement by Seth Avett: