Listen to The Lemon Twigs' New Single "The One," from Their Forthcoming LP Songs for the General Public
Images via Michael Hill, 4AD Records
Music
News
The Lemon Twigs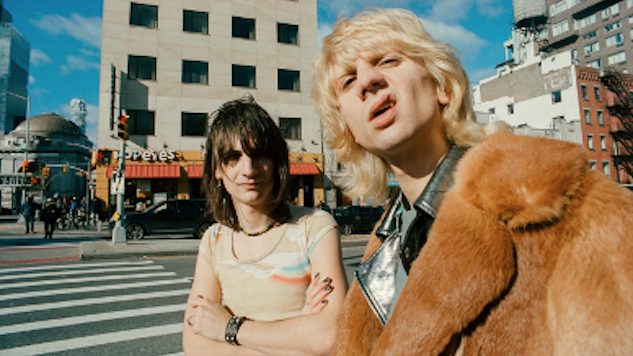 Brothers and bandmates Brian and Michael D'Addario, better known as The Lemon Twigs, announce their forthcoming album Songs for the General Public, out May 1 via 4AD Records, and share the music video for their first single "The One."
The music video, directed by Michael Hill, features the brothers campaigning in campy suits for their candidate of choice, The One, going from town to town in a decked-out van to get out the vote.
The Lemon Twigs' previous releases include their 2016 debut Do Hollywood and their 2018 sophomore album Go to School. The 2017 EP Brothers of Destruction was released in between the two albums.
The brothers are considered to be prodigious in a sense, with their complex melodies and ability to blend distinct rock sounds into something all their own.
"The Twigs are legends—teen sensations, k pop stars, BrotherLovers, Twiggy Cola Lite," says Lemon Twigs fan Sam France of Foxygen in a statement. "Their songs exist as cultural freebase. Cocaine, water, baking soda and DNA."
Watch the music video for "The One" below, and check out the details of Songs for the General Public further down. You can preorder the album here.
Songs for the General Public Album Art: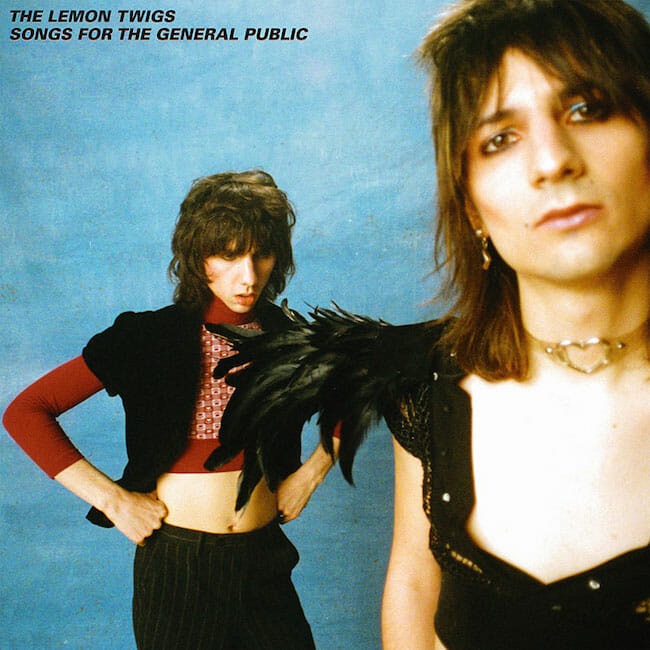 Songs for the General Public Tracklist:
01. Hell On Wheels
02. Live In Favor Of Tomorrow
03. No One Holds You (Closer Than The One You Haven't Met)
04. Fight
05. Somebody Loving You
06. Moon
07. The One
08. Only A Fool
09. Hog
10. Why Do Lovers Own Each Other?
11. Leather Together
12. Ashamed