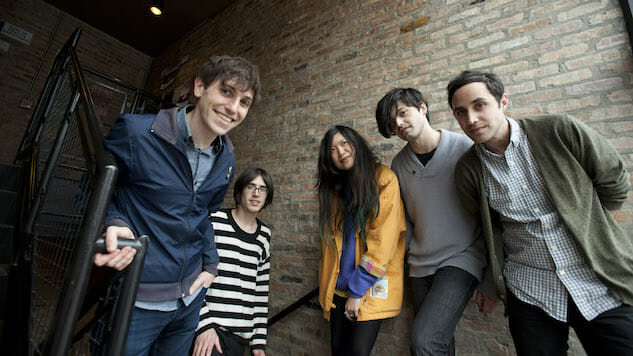 On this day (Feb. 3) in 2009, The Pains of Being Pure at Heart released their self-titled debut album. The New York City band's first LP ended up being one of the most beloved dream-pop records in a generation, and though Kip Berman and co. would never best it, it still holds a special place in the hearts of music fans. After four albums, the band called it quits last year, and Berman announced plans to focus on his new project, The Natvral.
Read: The Pains of Being Pure at Heart: Alienation Pop
In 2011, the band released their sophomore album Belong, and they came into the Daytrotter Studio in Davenport, Iowa to perform three songs from that album and a favorite from their debut: "Come Saturday." Though Berman's delivery is famously gentle and quiet, like you can hear on this recording, this speedy tune is melancholy pop perfection.
Listen to "Come Saturday" via the Paste vault below, and download this Daytrotter session via NoiseTrade here.