Third Eye Blind to Cover Bon Iver, Chastity Belt, More on New EP Thanks for Everything
Photo by Danny Nolan
Music
News
Third Eye Blind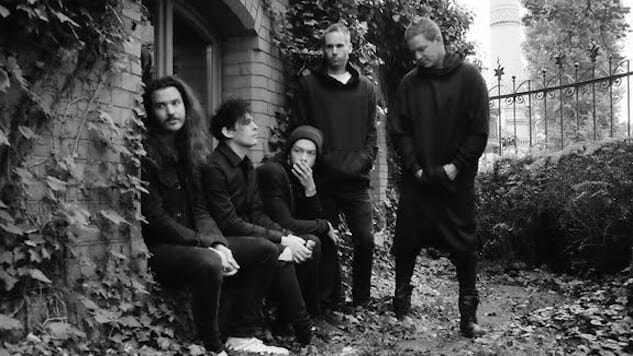 Maybe you've never wanted to hear Third Eye Blind play a Santigold song, but, then again, maybe you've just never considered what "This Isn't Our Parade" would sound like à la "Jumper."
It may seem like an unlikely match, but it's happening: Third Eye Blind are releasing a covers collection, one that will include their versions of songs by Chastity Belt, Bon Iver and, yes, Santigold. It's set to arrive Aug. 24 via Mega Collider in the form of an EP titled Thanks for Everything, and the band announced the tracklist on Friday.
In addition to serving up their renditions of Bon Iver's "Blood Bank," Chastity Belt's "Joke" and the aforementioned Santigold ditty, Third Eye Blind will also offer takes on Tim Buckley's "Song of the Siren," Queens of the Stone Age's "In the Fade," and Happy Diving's "Ten." Their cover of Babyshambles' "Fuck Forever" is the first single, and it's out now on your preferred streaming platform.
In creating this piecemeal tribute album, the band traveled across the U.S. and Europe, making stops at local museums and studios. The proceeds from Thanks for Everything sales will be donated to one of those locales, the Andy Warhol Museum in Pittsburgh.
Frontman Stephan Jenkins said of the new EP and Third Eye's locational inspirations:
The idea with this EP was to amplify some of that music and art, and in doing so, catch inspiration for our next album. It's a visual version of what we're doing with these artist's songs. We find art or music in one place, and then we take it someplace else. In both cases, I hope it will yield renewed interest in the originals.
Jenkins also sounded off on several of the album's covers, including the Bon Iver track:
When I listen to Justin Vernon, I feel like a better person. I feel pure and authentic and sure of my convictions. I've been captivated by "Blood Bank" since I first heard it. I'm so in the landscape of the song, it's as if I'm in a movie when I'm singing it. "Blood Bank" would be a really good movie—definitely shot on 16 mm film. We recorded it in Düsseldorf.
Watch a teaser for the EP and Jenkins' 2016 Paste Studio session below. Further down, find the Thanks for Everything cover art and the band's tour schedule. You can see the EP's tracklist and get your preorder in via iTunes here.
We spent some time in the studio recently and are thrilled to bring you 'Thanks For Everything,' a collection of cover songs, including "Fuck Forever." The EP is out 8/24 with pre-orders available now on iTunes! pic.twitter.com/ng8mg5L6zx

— Third Eye Blind (@ThirdEyeBlind) June 22, 2018
Thanks for Everything Album Art: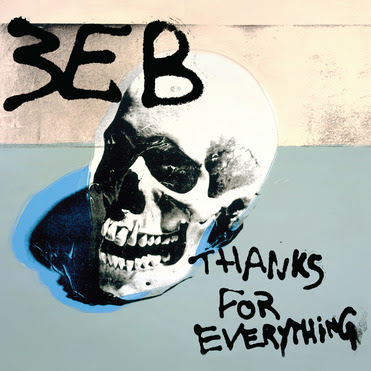 Third Eye Blind Tour Dates:
June
24 – Pasadena, Calif. @ Arroyo Seco Weekend
30 – Milwaukee, Wis. @ Summerfest
July
05 – Atlantic City, N.J. @ Mark G Etess Arena at Hard Rock Hotel & Casino
07 – Minneapolis, Minn. @ Basilica Block Party
21 – Comstock, Neb. @ Comstock Rock Music Festival
22 – Littleton, Colo. @ The Hudson Gardens & Event Center
August
25 – New Town, N.D. @ 4 Bears Casino & Lodge Event Center
September
01 – Biloxi, Miss. @ Harrah's Gulf Coast Casino – Entertainment Lawn
October
21 – Phoenix, Ariz. @ Lost Lake Music Festival
26 – New Orleans, La. @ City Park