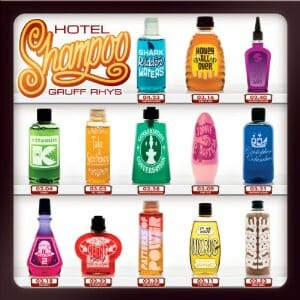 Two of the nine albums we chose to highlight this week are actually box sets, but with a 9.0 rating, one of today's new releases approaches instant classic.

Architecture in Helsinki – Moment Bends
"If the actual architecture in Helsinki looks anything like the band Architecture in Helsinki sounds, I'd imagine there's no shortage of buzzing neon murals, electric paintings of bouncing rabbits and other fuzzy who's-its in sparkly, eye-popping phosphorescence." Read Jeff Gonick's review of Moment Bends.

Beastie Boys – Hot Sauce Committee Part 2
It's been four years since The Mix-Up and two years since they planned to release Hot Sauce Committee Part 1 before Adam "MCA" Yauch was diagnosed with cancer, but Mike "Mike D" Diamond, Adam "Ad Rock" Horovitz and Yauch are finally back.

Brandi Carlile – Live at Benaroya Hall with The Seattle Symphony
"On a live record backed by a symphony, the gravitas and drama of Carlile's performance feels properly framed, and songs like 'Before It Breaks' and 'I Will' truly soar. In this set Carlile fans finally have a glowingly rendered exhibit to display to non-believers and a full proof of concept." Read Jeff Leven's review of Live at Benaroya Hall with The Seattle Symphony or Josh Jackson's interview with Brandi Carlile.

Fleet Foxes – Helplessness Blues
"After their eponymous debut album earned a well-deserved standing ovation from critics, Fleet Foxes set the bar high for their sophomore album. The alt-folk band was up the challenge. Helplessness Blues is an album that is sweet and comforting at its worst and inspiring at its best." Read Ani Vrabel's review of Helplessness Blues

Gruff Rhys – Hotel Shampoo
"The Super Furry Animals' Welsh frontman has already released his third solo album, Hotel Shampoo in the U.K.—along with two brilliantvideos it comes out on Wichita Records on May 3 here. " Read Jeff Leven's upcoming review.

Levon Helm – Ramble at the Ryman
"When the legendary Band singer/drummer brought his Midnight Ramble down from Woodstock to Nashville, he was joined by guests Buddy Miller, John Hiatt, Sheryl Crow, George Receli, Sam Bush and Billy Bob Thornton." Read Brian Howe's review of Ramble at the Ryman.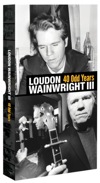 Loudon Wainwright III – 40 Odd Years
"A box set is the kind of treatment usually reserved for artists with household names—or, as Wainwright would be quick to joke, those who are already dead—but even if superstardom has eluded him, Loudon Wainwright III has amassed plenty of accolades (and classic songs) along the way, and 40 Odd Years serves as both a persuasive argument and a compelling introduction." Read Jeff Giles' interview with Loudon Wainwright.

Robert Johnson – The Centennial Collection
"Robert Johnson's life was not very long or well documented. We know the facts of his biography—where he was born, who he married, where he roamed—but don't know very much about the man himself, at least not the way we know artists like Elvis Presley or Ray Charles or Johnny Cash—men who left extensive records of themselves and their demons. By contrast, Johnson remains something of a ghost: a smiling face in an old promotional photo, unreadable and unfathomable." Read Stephen M. Deusner's review of The Centennial Collection.

Stevie Nicks – In Your Dreams
"No matter what she does, Nicks will never escape the large-looming legacy of her former band, the monster collective that cranked out masterpieces like Rumours and Tusk." Read Ryan Reed's review of In Your Dreams.