Vagabon's "Every Woman" Gives New Meaning to Living in a Bubble
Photo by Tonje Thilesen
Music
News
Vagabon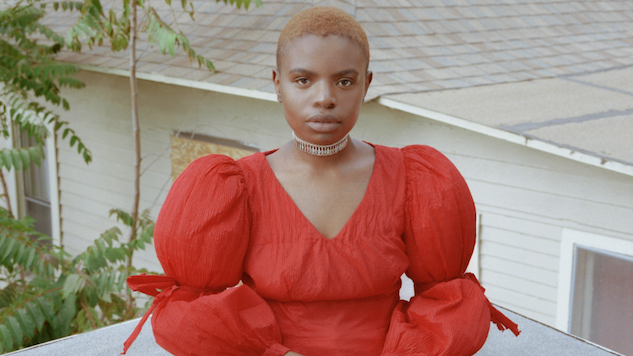 Laetitia Tamko's highly anticipated self-titled sophomore effort as Vagabon is just a few days away. Today (Oct. 14), she's released a third cut off the record out this Friday, Oct. 18, following "Flood" and "Water Me Down." "Every Woman," which she is sharing along with a video today, was the album's original title track. Back in August, Tamko announced that her album's title was changing from All The Women In Me to Vagabon. She also made several edits to the titles on the album's tracklist, changing "Flood Hands" to "Flood" and "All The Women" to "Every Woman" in accordance with the wishes of the poet Nayyirah Waheed, whose work inspired Tamko's album title and lyrics.
Vagabon's first two synth-heavy singles were something of a surprise to those familiar with her stripped-down debut, Infinite Worlds. "Every Woman," a quieter tune anchored by softly strummed guitar and layered harmonies, recalls her tender earlier work. But Tamko carries a new gravitas as she speaks out for women who've been told they are not enough as they are. "We reserve the right to be full when we're on our own," she asserts, and the track's visual features her living contentedly in a bubble-shaped shelter in the woods.
In a statement, Tamko further explains the video's concept:
"Every Woman" is the thesis of my album so I wanted the visuals to represent transparency and to create a world for this thesis statement to live inside of. It's an ode to all those who feel different and who actively search and fight for space. When I was approached by Cameroonian filmmaker, Lino Asana, I was really, really excited to work with an artist from my country. There was this immediate understanding of one another. So many scenes of this video feel reminiscent of my early life in Cameroon, the chores I would do as a kid, the way we lived simply and humbly. The bubble displayed in this video represents an invitation to find yourself in this world.
Watch "Every Woman" below.