Watch Vince Staples and GTA's Chaotic Video for New Single "Little Bit of This"
Image via YouTube
Music
Video
Vince Staples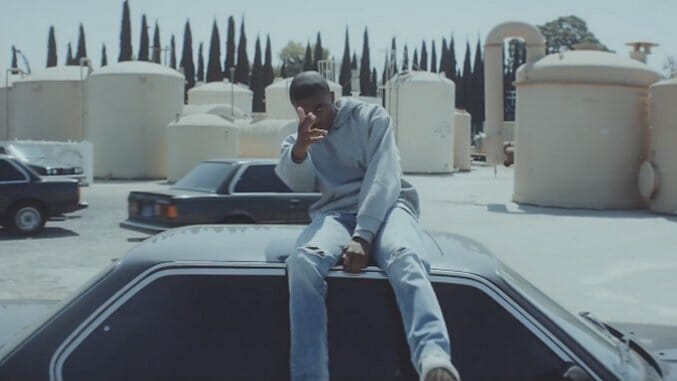 Vince Staples is known for starring in gritty and hard-hitting music videos, and the clip for his collaboration with GTA (Good Times Ahead) is certainly no exception.
Directed by David Helman, the video focuses on an animated Staples spitting fire, while nearly a dozen cars spiral and burnout around him.
"Little Bit of This" comes from Miami production/DJ duo GTA's forthcoming debut album Good Times Ahead, due out Oct. 7 via Warner Bros.
Watch the "Little Bit of This" video above, and find Staples' other recent video appearances here.