Here's Who Qualified for the U.S. Men's Gymnastics Squad
Eighteen gymnasts competed for five team spots.
Photos courtesy Getty Images
Olympics
Lists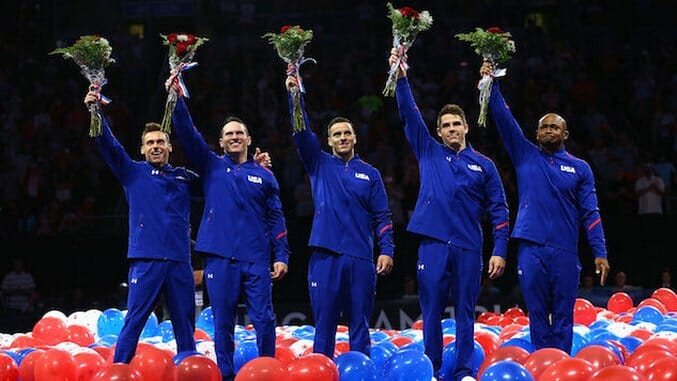 After two weekends and four days of competition, the U.S.A. Men's Olympic Gymnastics Team has been named. 18 gymnasts competed at the Olympic Trials over the weekend in St. Louis, but in the end only five were named to the team with an additional three as alternates.
The scores of the four qualifying meets were taken into account, but the team was decided by a selection committee shortly after the conclusion of Saturday's final competition. The committee was tasked with putting together the best possible combination of gymnasts to get the U.S. back on the team podium at Rio. The U.S. finished second and third in 2004 and 2008, respectively, before a disappointing fifth-place finish during 2012 in London. With all the possibilities discussed and tough decisions made, these are the gymnasts named to the 2016 Men's Olympic Gymnastics Team. Many of those set to compete in Rio will get a chance to redeem London's disappointment: three members of that five-man team will return, along with two of London's three alternates.
Sam Mikulak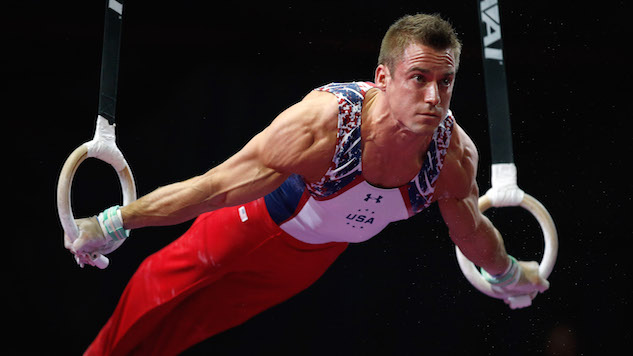 How he did it: Mikulak is the best male gymnast in the country. He's won four consecutive U.S. championships and came into the weekend as the biggest lock to make the team. That can be a lot of pressure, but after two shaky rotations to start the weekend, Mikulak showed why he was viewed as the favorite. He won both the all-around from the two days of Olympics Trials and the full four-day qualification process which includes P&G Championships. His lead over the rest of the competition in the all-around through the full qualifying process was 4.675 points and there was a bigger gap between him and second place than between second and sixth place. Across the four competitions there were four all-around scores above 90.0. Three of those belonged to Mikulak.
Alex Naddour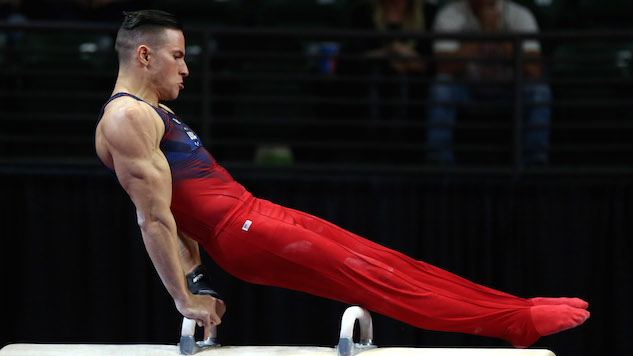 How he did it: The U.S. has a weakness on pommel horse and Naddour's ability to score highly on the event gave him an outside shot of making the team heading into Trials. After finishing the first half of the qualifying process outside the top three on the event, Naddour had two outstanding pommel horse routines during Trials and ended up tied for first place on the event with all four combined scores. Had it not been for a fall on Day 1 of P&G Championships, he would have run away with the event. Naddour made his case by not only by crushing his horse routines, but by proving he is a serious contender on other events such as rings and vault. Naddour won't be an all-arounder — he didn't even compete high bar during Trials — but he won't need to be. His potential ceiling on pommel horse was enough to get him considered but his overall performance made his placement even more valuable.
Jake Dalton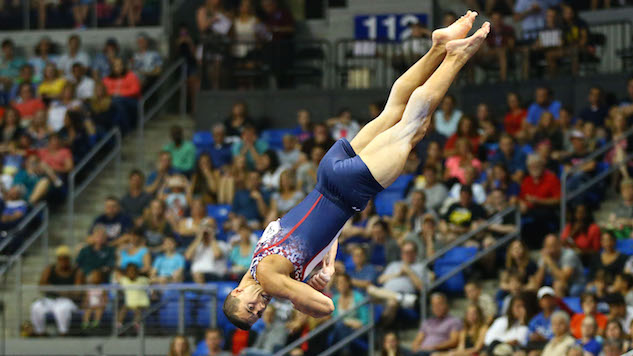 How he did it: Dalton finished the 2016 qualifying process third all-around and finished first on floor and vault. Those will be his two biggest places of contribution, while he could also be put up on rings and high bar. Dalton finished first on floor by over a point and maintained the biggest gap between first and second place on any event during the four days of trials. His 15.825 on floor during the final night of Trials was the highest single score of the weekend and the third highest single score across all four qualification meets. He finished scoring in the top-five of four events during qualifying, the only gymnast to do so.
Chris Brooks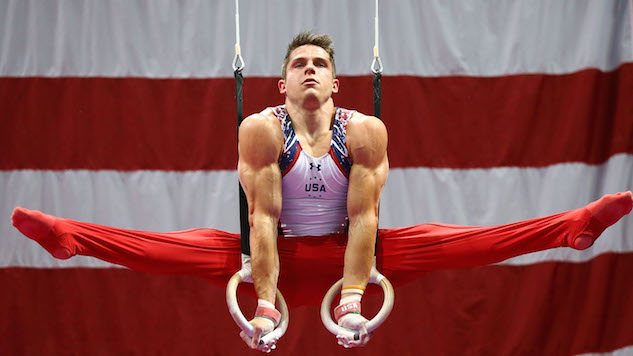 How he did it: He killed it. Brooks went 24-for-24 on hit routines through the two-weekend qualifying process. Outside of Mikulak, Brooks appeared to be the biggest lock at the end of Saturday's meet. He finished second all-around—picking up that other 90+ score during P&G—and just missed automatic qualification by only finishing in the top three on parallel bars and high bar—both of which he followed first on. His next highest finish on an event was tied for fifth on vault. There was really no need for the automatic qualification, though, because no gymnast had proven himself more over the weekend. Brooks was an alternate during the 2012 Olympics, but decided to return to competition and now has made his first Olympic team at the age of 29. It's not an easy thing to maintain a level of performance at this level, let alone get better, at that age, but Brooks did and will be a major contributor on at least two events in Rio.
John Orozco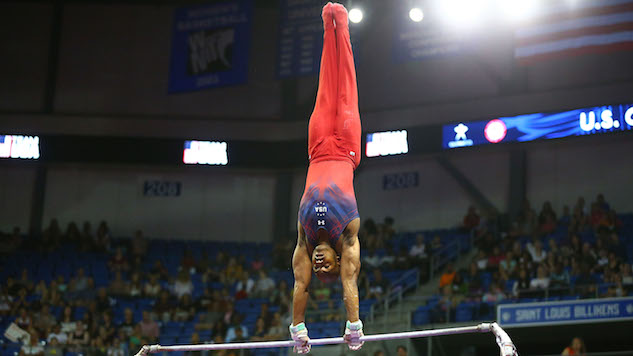 How he did it: Orozco is the third member of the 2016 team who also competed in London during 2012. Unlike the other two, Orozco had a tough hill to climb heading into Olympic Trials. He knew he was only going to be considered on select events and due to that and his recovery from an Achilles tendon injury, he did not compete floor or vault during qualification. Instead he focused on the events where he excelled, though coming out of P&G Championships his performances on those events were not enough to consider him a favorite to make the team. But at Trials, Orozco nailed his routines parallel bars and high bar, the two events on which he'll be expected to contribute. He also has potential to contribute on pommel horse but consistency is an issue—he was 2-for-4 on hit routines during qualifying—which could bring his participation on a third event into question.
On Sunday morning, Danell Leyva, Donnell Whittenburg and Akash Modi were named as the team's three alternates.
Dan Pizzuta is a freelance writer and former Division I gymnast at Temple University.