Brett Kavanaugh Said That Leland Keyser "Refuted" Christine Ford's Allegations: It's Not True
Photo courtesy of Getty Pool
Politics
News
Brett Kavanaugh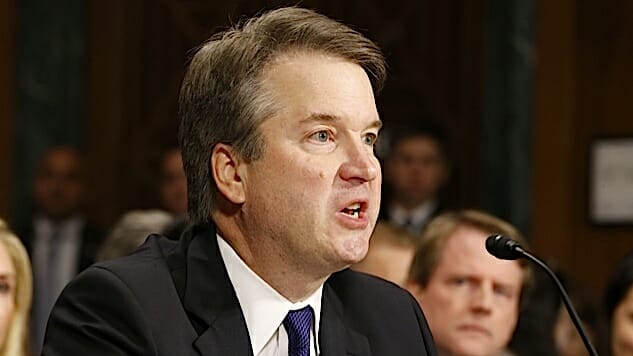 Leland Keyser is the friend who Christine Ford claims was present at the party when Brett Kavanaugh allegedly assaulted her. Kavanaugh, who is currently testifying before the Senate Judiciary Committee, just made the claim that Keyser "refuted" those allegations. Start at the 1:30 mark in the video below.
Kavanaugh falsely, repeatedly claims that Ford's accusation has been "refuted" pic.twitter.com/wfiKVBZRhg

— Aaron Rupar (@atrupar) September 27, 2018
This is not true. Per the Intercept:
Later in his opening remarks, Kavanaugh claimed that Christine Blasey Ford's friend, Leland Keyser, "refuted" her account of the party she was assaulted at by Brett Kavanaugh. In fact, Keyser has only said that she does not recall the event but believes Ford's allegation.
This is not a frivolous distinction: The difference between not remembering something and actively refuting it is the difference between a neutral standpoint and calling someone a liar.