Steve Bannon Benefactor Robert Mercer Steps Down from $50 Billion Hedge Fund, Sells Breitbart Share to Daugters
Photo by Drew Angerer/Getty
Politics
News
Robert Mercer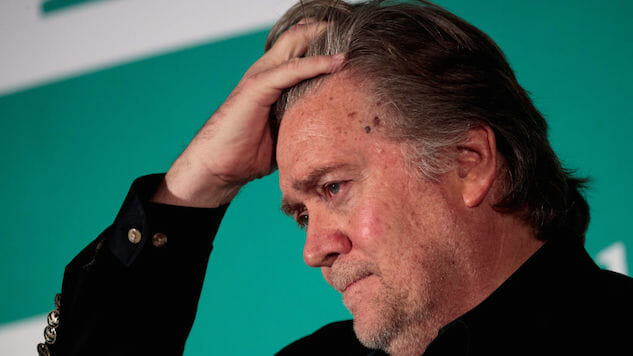 Trump donor, and friend of Steve Bannon Robert Mercer has stepped down from Renaissance Technologies, The New York Times reports.
RenTech is a gigantic hedge fund that manages over $50 billion, currently generating large profits for its investors. Mercer had acted as co-chief executive, and in his spare time he funded things like white nationalist news site Breitbart, and the Trump presidential campaign. Speaking of Breitbart, Mercer also sold his share in the website to his daughter Rebekah.
He announced the decision to step down in a letter to investors reviewed by the NYT.

Mercer is primarily known for his involvement in extreme right-wing politics. He has funded Breitbart for years, helped fund Cambridge Analytica, the voter data firm that provided research to the Trump campaign, and also directly donated millions to the Trump campaign.
It's possible that Mercer stepped down from RenTech because of conflicts with its founder, James Simons. The NYT notes that Simons is a prominent supporter of Democrat causes. Perhaps the recent Buzzfeed report linking Mercer to dozens of white nationalists through Breitbart prompted the resignation.