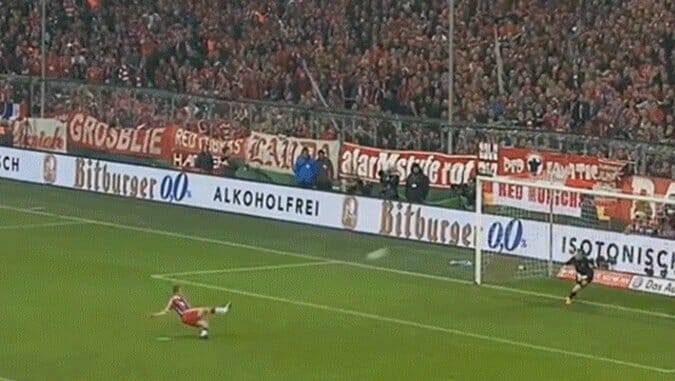 Bayern Munich's treble hopes literally slipped away from them as they lost on penalties to Borussia Dortmund in the German Cup semifinal.
The side missed all four of their penalty attempts. The first two penalty takers, Philipp Lahm and Xabi Alonso, both slipped at the spot, sending the ball sailing over the goal. Mario Götze and Manuel Neuer didn't fare any better — the World Cup hero had his shot saved and Neuer's attempt bounced off the crossbar.
While Bayern won't complete their second treble in three seasons, a double is very much in play. They've already wrapped up the league title and begin Champions League semifinal play next week against Barcelona.
For Dortmund, they have a chance to end the Jürgen Klopp era on a high note. The manager's last match with the club will be the German Cup final on May 30.
Needless to say, he's excited.