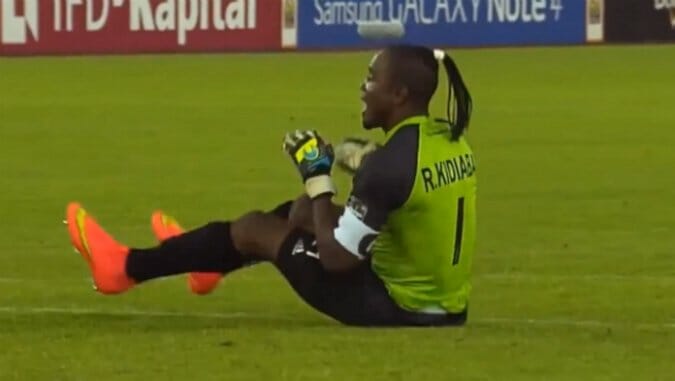 After watching his team come back from two goals down to secure a spot in the Africa Cup of Nations semi-final, goalkeeper Robert Kidiaba of the Democratic Republic of Congo celebrated by scooting around the 18-yard-box on his backside.
And it seems this celebration is an ongoing schtick for Kidaba.
Here he is in 2013:
And again in 2012:
Unique, mesmerizing and physically difficult. A five-star celebration for sure. Keep it up, Robert Kidiaba.